---
Cover art by Katrina McGaughey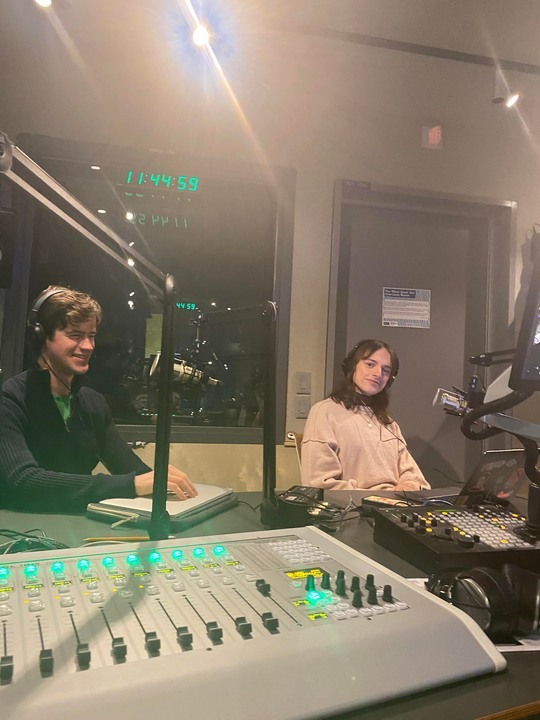 Episode summary
In August of 2022, Now magazine, the decades-old alt weekly arts magazine in Toronto, put out its final issue (or so we thought—we get into this in the episode). The issue was published by a small team of journalists who hadn't been paid in 21 weeks for their work, and as it turns out, the behind-the-scenes of the magazine was far from smooth-going.
For the past several months, the Review's print team managing editor Anthony Milton has been nose-deep into reporting on the behind the scenes events at Now magazine. Spanning over five years, it's a story twists and turns and reveals the lengths journalists are willing to go when they care so deeply about the work they do, and spans across five years. Spoiler alert: it isn't over yet. Anthony gets into everything that unfolded over at Now in long form story for the Spring 2023 issue of the Review of Journalism, and we sit down with him in episode two of the show to learn more about what went into the reporting. Plus, he shares the challenges he faced, and what he left on the cutting board for the story.
Guest Bio
Anthony Milton is a master of journalism student at Toronto Metropolitan University. Before entering journalism, he worked as a consultant in the electricity and climate space. He's interested in longform writing and data journalism, about culture and politics. You can find his words in Toronto Life magazine, and his tweets at @C_AnthonyMilton.
Resources
Blog TO article: Now magazine just took another big step toward the end of an era
Toronto Star: Now magazine is down to a handful of staff and its owners have gone bankrupt. Is this the end of the alt-weekly?
---
Please check out the Spring 2023 issue of the Review of Journalism at https://reviewofjournalism.ca/. Even better, buy a print copy.
You can find the Review of Journalism on Twitter, Instagram and TikTok—@reviewofjourn.