I'm about to graduate from my journalism degree, despite waning faith in this industry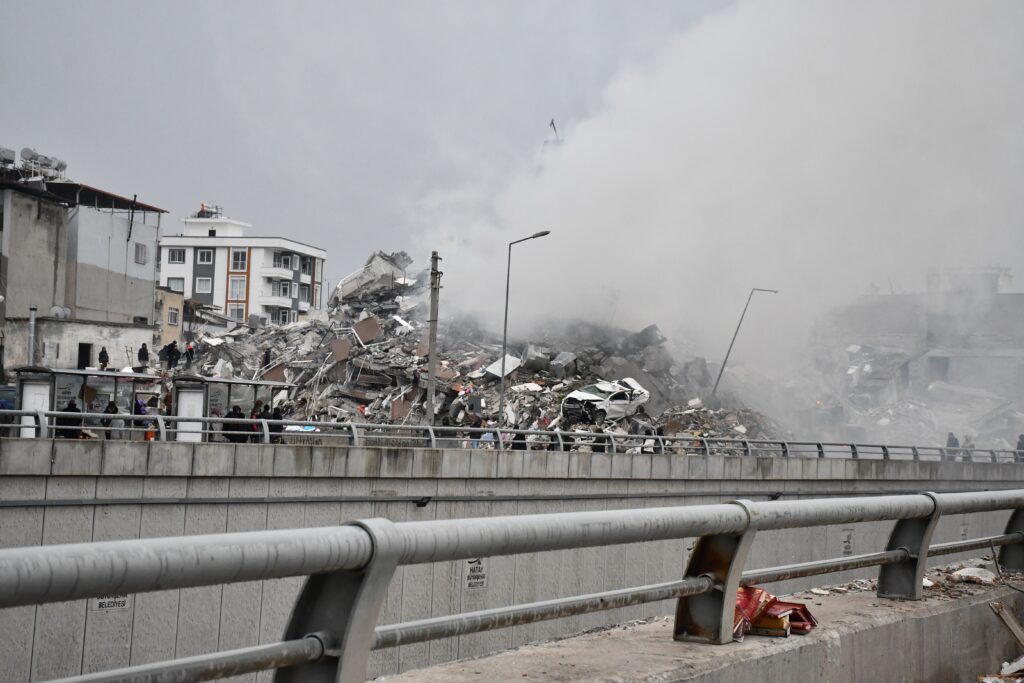 I am losing my faith in Journalism – which says a lot, given that I am in my final year of a journalism degree.
Readings and class content in j-school over the last four years have often suggested that "journalism makes a difference" and that a journalist's duty is to uncover the truth, raise awareness and give a voice to under-represented groups. However, the reality in my experience has been different; some mainstream media fail to accurately convey what their sources tell them. In one recent experience I had as a source for a Global News story, for example, I observed that the reporter did not approach a breaking news story about the 7.8 magnitude earthquake last February in Türkiye with care and accuracy.
When I heard about the breaking news of the earthquake in Türkiye, my home country, I felt utterly helpless, so I donated as much as possible to relief efforts, and encouraged everyone to donate to trustworthy organizations on social media. My family owns a non-profit NGO foundation based in Türkiye called USEV, which has stepped up since February 6, 2023, when a magnitude 7.8 earthquake struck Türkiye and Syria.
So when Global News reached out to me for comment, I was happy to have an opportunity to tell Canadians that what we needed more than anything was international help. Their help. When the reporter came to interview me at Queen Street West in Toronto, I couldn't find any words initially that could describe my deep sorrow.
Afterwards, I reflected on the fact that the most critical part of the interview was when I said, "We need international donations, please, even if it's just a few dollars – [the price of] cost of a cup of coffee. You can make a lot of difference."
I told the reporter about Ahbap, which is an excellent and reliable non-governmental and non-profit organization to donate to. It was important to reference this, because it's generally known among Turkish people that not all non-governmental organizations are reliable. For instance, Türkiye's Red Crescent organization has been criticized after selling tents to a charity organization, Ahbap, instead of giving them to quake victims.
I asked during the interview if Ahbap and other donation organization's contact details could be displayed on the screen. He said he would ask if this would be possible. It didn't end up being displayed on the final report
They instead offered details on how to contact the Humanitarian Coalition, which is an organization supported by Corus Entertainment, Global News' parent company.
Watching the news coverage afterwards frustrated me. I decided to reach out and speak with Ersal Kacan, another Turkish source in the report. Kacan works as a manager at a Turkish restaurant in Mississauga, and is also a full-time fourth-year psychology student at York University.
He told me he was also disappointed with the outcome of the reporting.
"When they asked me to cut doner for the B-roll, I asked them to introduce me as a student, but I saw that they did not do that [in the televised report]," he said.
When I broached this with the reporter, he denied it, saying Kacan never asked to be identified as a student. "Also," he added, "it would be very confusing for the audience if I introduced him as a student as he was working in a restaurant at that time."
I think the reporter's comment makes no sense, as it is common for university students to have part-time jobs. And if he thought it would confuse the audience, he should have let Kacan know he wouldn't identify him in that way.
Kacan also told me that he had mentioned during his interview that there were several on-the-ground organizations that Canadians can donate to, such as Ahbap and Red Cross. "And when they asked me what I expect from Canadians, I said Canadians are good people, and I do not doubt that they would help. However I see that they didn't put this part."
The reporter's response to this was: "We have limited space for each interview as it is broadcast, and I believe we did other stories about the donations."
If I were a reporter or producer for Global News covering a natural disaster story like this one, I would put more care and thought into what my sources tell me about how they want to be identified. I would also consider how important it is to emphasize how international aid is critical, and offer alternative charities Canadians can donate to.
I think sometimes journalists forget that sources are human beings with feelings, and expectations. Last semester, I had an interview for an internship with Global News, and didn't get it. For the first time in my life, I'm glad to be rejected; I want to work for a publication that cares about what interviewees wish to say, and one where I can make a difference as a journalist.