Join us for the Review of Journalism launch party on Tuesday April 25th, 2023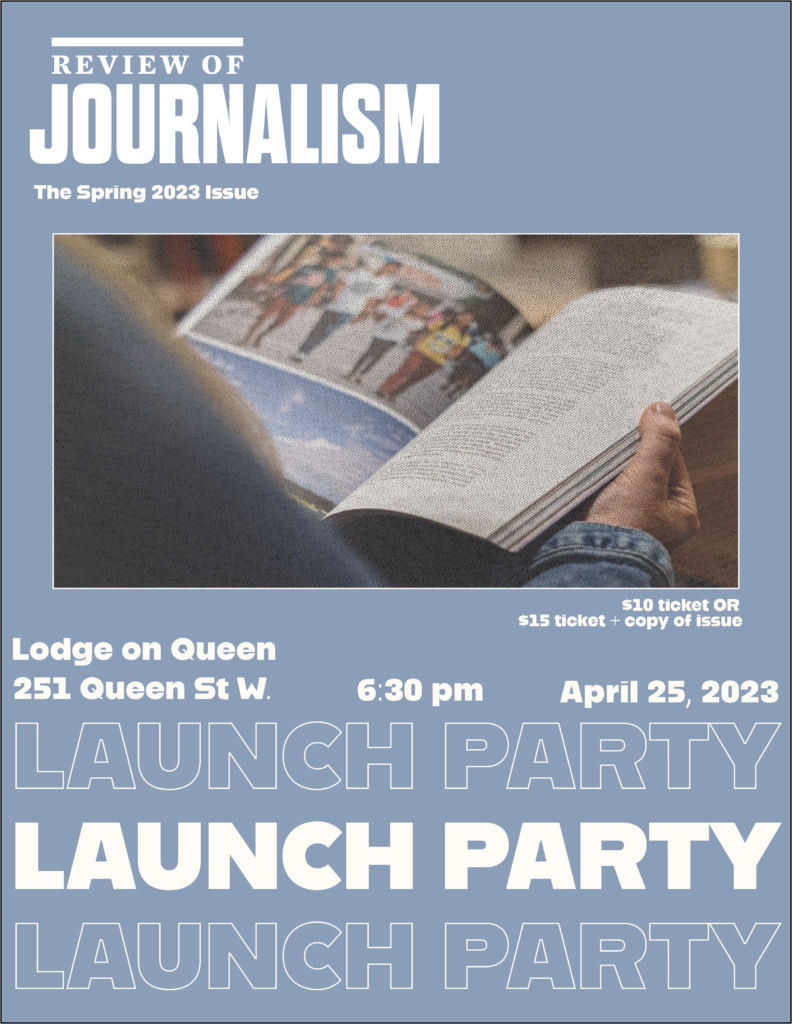 After a long year of research, writing, production, editing (and editing and editing and editing) we are excited to cordially invite you to our Review of Journalism launch party, on April 25th! Please join us at Lodge on Queen 251 Queen St W Toronto, ON M5V 1Z4 at 6:30pm to celebrate the hard work of a class of journalism students who have been hard at work producing this years' issue of the Review!
Tickets can be purchased at this link.
Registration costs $10. For $15, attendees can also get a copy of the RoJ's 2023 issue along with their ticket! (Cover price $12.99).
We hope to see you there!