It has been one year since the Palestinian journalist was killed, Iman Adem reflects on her life and legacy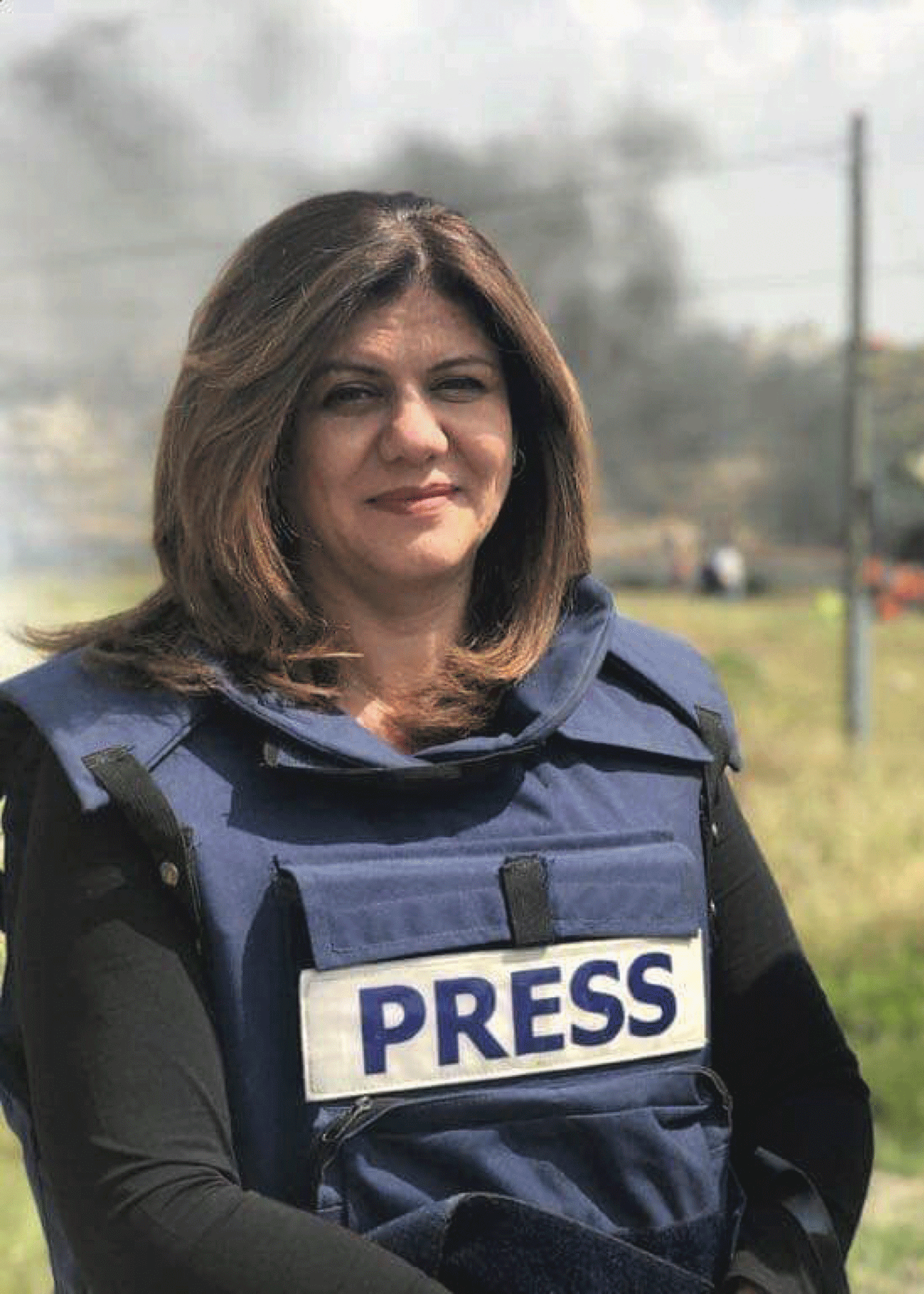 This month marks a year since the killing of Shireen Abu Akleh. She was a Palestinian American journalist who worked at Al Jazeera for 25 years and spent decades reporting in Israeli-occupied Palestinian territories.
Born 1971 in Jerusalem to Christian parents, Abu Akleh spent her formative years in Jerusalem. She completed her high school education at Rosary Sisters' High School before moving to Amman, Jordan, where she initially studied architecture before deciding to study journalism. After her graduation, Abu Akleh returned to Palestine and worked with organizations such as the United Nations Relief and Works Agency for Palestine Refugees in the Near East (commonly known as UNRWA). She then began reporting for the Voice of Palestine radio station.
In 1997, she joined Al Jazeera. She was among the first journalists to work as a field correspondent at the network. Over the next 25 years, she became a well-known name in Arab media for her coverage of Palestine and Israel. From 2000 to 2005, during the second Palestinian intifada, she reported on the Israeli military operations in the occupied West Bank.
Shireen Salti, the former executive director of the Canadian Arab Institute and a contributor at the Toronto Star, said that Abu Akleh was "known for her calm and poise in dangerous situations." Inspired by Abu Akleh's courage, Salti's mother named her after Shireen. "She hoped that one day Abu Akleh's example would inspire me to dedicate my life to working for freedom and justice for Palestinians and people everywhere," Salti wrote in an op-ed in The Star after Abu Akleh died.
In May of 2022, Abu Akleh was shot and killed by the Israel Defense Forces (IDF) while reporting on an IDF raid in Jenin refugee camp. Her killing resulted in outrage among Palestinians and journalists around the world.
The Israeli government initially denied claims that the IDF was responsible for Abu Akleh's murder. However, after several news reports produced evidence that Israel's claims were false, the IDF conceded that it was possible that Abu Akleh was killed by Israeli fire. The military stated they would not pursue or charge any of the soldiers involved. For Salti, the Israeli government's actions were unsurprising. "Israel has a long history of lying, whitewashing, and covering up crimes committed by its soldiers and settlers against Palestinians, including murder."
After news broke of Abu Akleh's murder, demonstrations were held in cities all over the world to condemn the killing and to protest against the Israeli occupation of Palestine. Salti believes that the impunity that Israelis face from committing acts of violence against Palestinians will continue, despite the outrage. "Nothing will change, and Israel's apartheid regime will continue to brutalize Palestinians unless, or until, the international community—in particular western nations like the US and Canada that are staunch supporters of Israel—apply concrete pressure on Israel in the form of sanctions and arms embargoes," says Salti.
Abu Akleh's legacy continues to inspire journalists and activists today as they strive to ensure that the voices of Palestinians are heard and represented in the media. She has been described by her colleagues at Al Jazeera as a trailblazer.
"It might not be easy to change the reality," Abu Akleh once said, as to why she chose to pursue journalism, "but at least I could bring their voice to the world."
She is survived by her brother, Tony Abu Akleh.