Reporting on mental health with the Toronto Star's Nadine Yousif
As COVID-19 restrictions begin to lift across the nation and we look toward a post-pandemic era of recovery, journalists need to understand how to safely and accurately cover stories about mental health. The research certainly suggests so.
In the first few months of 2022, for instance, the Centre for Addiction and Mental Health (CAMH) and Mental Health Research Canada (MHRC) each completed their own separate surveys. CAMH's survey included responses from 1,004 participants from across Canada, aged 18 years or older, and MHRC's from 3,512 participants of the same demographic. Their goals were to understand and track the impact of COVID-19 on Canadians' mental health and substance use practices, and to also investigate the ongoing impact of COVID-19 on Canadians. While both pieces of data tell slightly different stories, the conclusion is clear: anxiety and depression among Canadians are up.
According to CAMH, the percent of people feeling moderate to severe anxiety increased from 19 percent—based on their survey completed in July 2021—to 25.1 percent. Related spikes were seen in loneliness (up 5.3 percent from last summer) and depression (up 3.7 percent). In a February 2022 report, MHRC found that concern around COVID-19 decreased to "an all-time low" of 59 percent. However, 23 percent of Canadians still reported high levels of anxiety and 16 percent high levels of depression.
The state of Canadians' mental health continues to fluctuate along with the ups and downs of the pandemic—leaving many people anxious, depressed, and even numb to concerns around COVID-19.
To that end, the Review of Journalism sat down with the Toronto Star's first-ever dedicated mental health beat reporter Nadine Yousif. As an award-winning journalist and finalist for the 2021 Mindset Award for Workplace Mental Health Reporting for her piece "Stressed and Overworked, Nurses Hailed As 'Health-Care Heroes' Are Struggling to Find Help," published in February 2021, Yousif discusses the evolution of mental health journalism and some best practices that journalists should follow when covering the beat.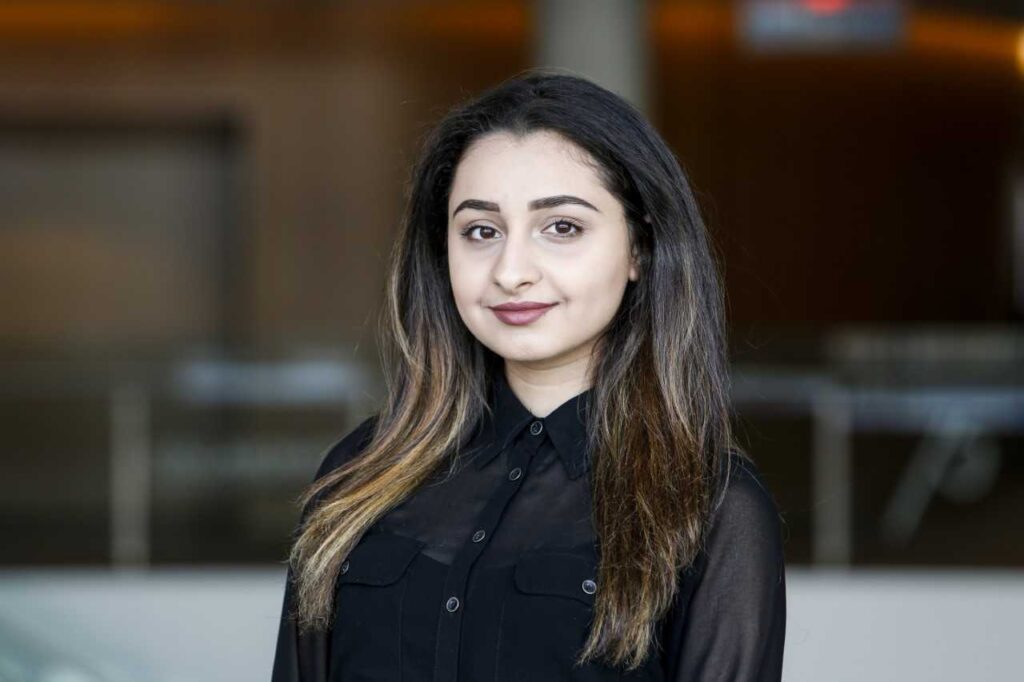 Review of Journalism: Do you think that mental health beat reporting is fairly new [and] that it's still evolving in newsrooms?
Nadine Yousif: I absolutely think that it's still evolving. I think it's interesting, you see a lot of newsrooms in the [United States] that are also moving toward having a dedicated mental health beat and it's certainly not something that [we would have] seen five years ago, four years ago. At the Star…it used to be under the social justice umbrella, so you would have a reporter who's writing about various different things under social justice, and mental health would be part of it. So you didn't have that same level of dedication or that same hyper-focused approach to mental health. So yeah, that's definitely changing. I do think part of it has to do with the pandemic. I think the pandemic has opened up a broader conversation about our mental health, how each individual is impacted by it, how a lot of people struggle with depression, anxiety, but also other mental illnesses as well.
Review of Journalism: I'm curious if you have any suggestions on how journalists breaking into the field…could approach sources in mental health-related stories?
Nadine Yousif: One of the things that I've leaned on, especially when I started, is developing a good relationship with community organizations that help people with lived experience. One example is [the] Canadian Mental Health Association or, on a more grassroots level, communities/community centres that help people with drug use like supervised consumption sites, physicians in the community, psychiatrists or social workers, things like that—people who work with the communities that you're reporting on and the individuals that you're reporting on. If you develop a good relationship with them, then they're able to then connect you to people with lived experience who would be hopefully willing to talk about whatever issue that you're exploring in a story…I think transparency is key. I think that's how you build trust with sources. So, being as transparent and honest about your intentions, what you're writing about, as much as possible. Explaining the process, to me, I think is really key to help people understand: A) the work that you're doing and B) to help them open up to you about their story and for them to be able to build trust with you.
Review of Journalism: Do you have any advice on how journalists, or maybe examples of how you've done this, can safeguard their own mental health and take care of themselves during their coverage of mental health stories, which can be quite taxing even if you're just listening to someone's experience or perspectives?
Nadine Yousif: I think, for a long time, journalists have been taught to have really thick skin—like nothing should faze us—and that's just simply not true. There [are] going to be stories that will really impact you. There are times that I've cried during interviews. There are times where I've finished a really long, deep interview with a source about something traumatic that they've experienced and I've found myself feeling really upset by it afterwards and knowing that I needed to take a step away….I think compassion is a really good thing to have when you're doing this kind of work and you want to have a healthy level of it—if you risk compassion fatigue you end up in a place where you're not able to deal with those emotions properly and it honestly might impact your reporting and the way you approach those sensitive interviews or those sensitive sources.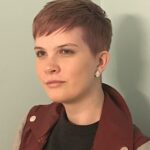 Devon Harvey is Production Editor Online at the Review of Journalism.