The importance of building trust between investigative sports journalists and their sources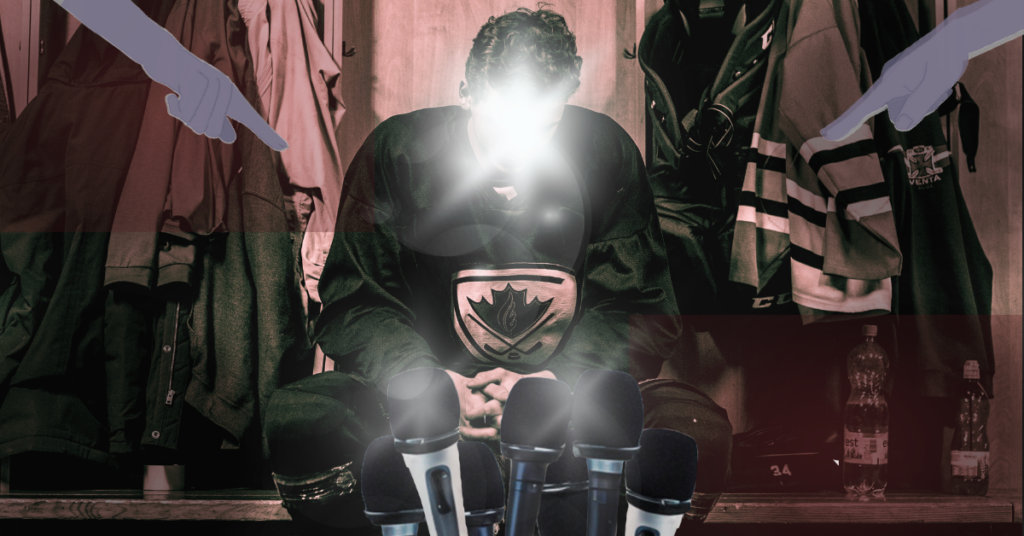 Kneeling in front of a corner stall nearest the entry door in St. Michael's Arena, I tie up my seven-year-old nephew Abel's skates. As I wrap the laces around my index and middle fingers, one lace in each, I pull up and ask, "Is that tight enough, A.B.?" (A.B. is my nickname for him.) Like many seven year olds, Abel has a dream: to play in the National Hockey League (NHL). As he puts his beloved 'AAA' Toronto GTA West Stars jersey, I cannot help but look around. Trying to ignore the body odour and stale sweat, I ask myself, Surely this locker room has secrets?
Investigative sports journalism has existed for generations in countries like the United States, given the magnitude of its sports world. In Canada, however, it's relatively new. The bulk of Canada's investigative sports news in the past five years has focused on hockey and its toxic culture, often bound by the idea: Nothing leaves the locker room. This is also known as the "fourth wall," an industry standard of not revealing issues that happen behind closed doors. Athletes who maintain this code of silence usually do so in an attempt to protect their internal dynamics. In particular, the coach-captain-player dynamic is shielded so as to avoid public scrutiny.
"A lot of stories die on the vine. Sometimes they don't meet the journalistic standard of corroboration."— Shireen Ahmed
Investigative sports journalism challenges the fourth wall, or the "old boys code of conduct." Shireen Ahmed, a CBC sports journalist, says, "From amateur to the pros, stories of athletes subjected to bad locker-room culture—whether it be bullying, hazing, or assaults (physical or emotional)—have been tucked away for far too long." As a racialized woman, Ahmed's work often centres on inclusion in sports.
In April 2022, a woman filed a lawsuit against Hockey Canada, the Canadian Hockey League (CHL), and eight unnamed CHL players, stating she was sexually assaulted following a Hockey Canada event in London, Ontario. The woman elected not to name any of the players involved, and stated in her original claim that it was eight "players for, and members of, the CHL and Hockey Canada, including but not limited to members of the Canada U20 Men's Junior Hockey Team." Rick Westhead, a Canadian investigative sports journalist, broke the story in July 2022 in an article for TSN.
One of the most delicate aspects of Westhead's work is building relationships and trust with the athletes who agree to become sources. "This is their story to tell," Westhead says. He wants sources to feel comfortable, and avoids putting any sort of pressure on them to talk.
Shockwaves through the League
The 2021 watershed story of Kyle Beach changed the way hockey organizations dealt with allegations of abuse. In an exclusive interview, Beach told Westhead that his former video coach, Brad Aldrich, sexually abused him. Beach's bravery sent shock waves through the league.
This type of reporting has already led to changes within the Canadian coaching system. "In Canada," says Westhead, "by March 2024, we're going to have a registry set up of National team level coaches who are banned and sanctioned from participating. That's a start." He adds that the registry will span across all sports in Canada and contain coaches, athletes, supervisors, and officials who are sanctioned and not allowed to participate in the sporting system.
For Westhead, there's no doubt that Beach's story was groundbreaking. "It created a space where other survivors could see him in a prominent role. Here we had somebody who was a strong, twenty-year-old professional athlete who was abused by his coach, who was small, middle-aged," says Westhead. "Explaining that and helping people understand how power imbalances play into abuse was so important."
Westhead says we're seeing more investigative sports stories. "There's more of a willingness to believe survivors and people who make allegations of abuse," he says. "In past years people would say, 'Why do you have to try to wreck the sport or break or wreck the culture?'"
"That's changing, for sure," says Westhead. "We're going to be seeing more stories come out."
Stories Dying on the Vine
Not all investigations pan out, which can be frustrating. Ahmed says she finds investigative sports journalism "extremely soul-crushing." Because of this, it is not something she cares to do anymore. "A lot of stories die on the vine," she says. "That's not because those testimonies aren't important or their situations aren't real. Sometimes they don't meet the journalistic standard of corroboration."
"Part of what we have to do as journalists," Ahmed continues, "is make sure that our t's are crossed, and the i's are dotted, which is why Rick goes into different courtrooms and libraries and digs for depositions. The best of his ability—the Kyle Beach story—was basically broken because he was listening." As a result of Westhead's and Beach's collaboration, the Chicago Blackhawks relieved head coach Joel Quenneville, general manager Stan Bowman, and others of their duties.
"The thing that you have to be really clear about and investigate is if your source decides to pull their story, even if you're five minutes to pump time, you pull it, " says Ahmed. "That's the obligation."
Breaking stories like Beach's involve a number of skills as well as compassion. Ahmed shows that it takes a certain personality like Westhead's and a certain quality as a journalist to build deep relationships with sources in the sports world and find the evidence needed to come out with compelling stories.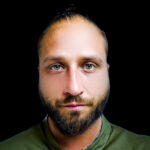 Domenic is an MJ student at TMU. He has contributed to The Economist and Sportsnet – mending his passion for International and Sports journalism. His interest and experience in the topic of Transitional Justice and truth throughout the Global South has crafted his global outlook about different cultures, and has fuelled his desire to tell compelling stories from around the world.