Refugee coverage is too often incomplete, exclusionary, and stereotypical. The 80 million displaced people around the world deserve better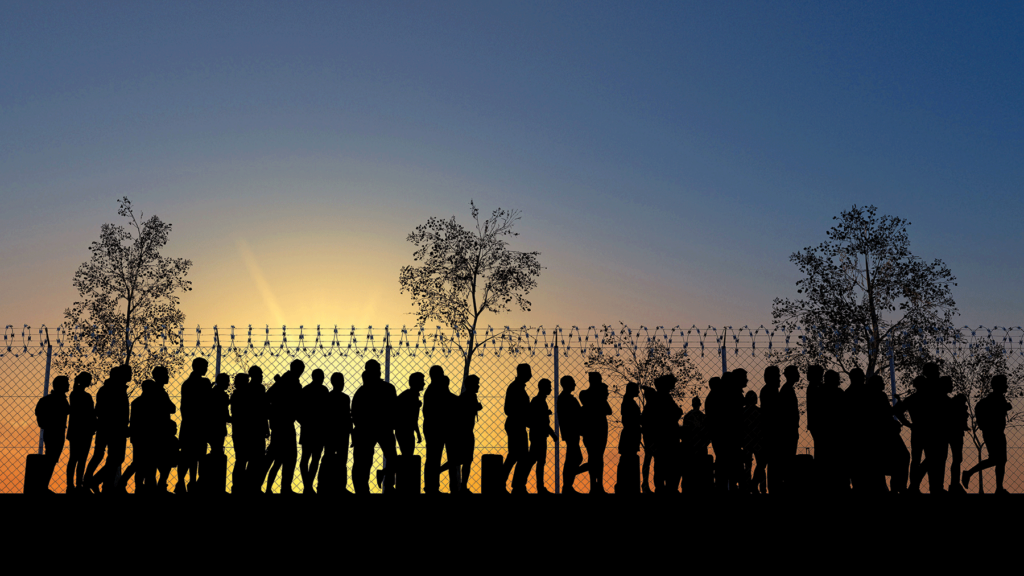 Six years ago, Alan Kurdi embarked on a small inflatable boat from Turkey with his older brother, Ghalib, his mother, Rehana, and his father, Abdullah. Alongside a small group of refugees, the family was attempting to cross the Mediterranean Sea to the Greek island of Kos, after escaping war-torn Syria. Their final destination was Canada, where Abdullah's sister, Tima, had tried several times to sponsor their asylum claim, yet failed. Minutes after they started their journey, sharp waves took control of the cramped dinghy, causing it to capsize. Between the darkness and the frenzy of screams, Abdullah was unable to keep hold of his wife and two sons. He is the only surviving member of his family. Within hours of the tragic trip, photographs of two-year-old Alan's lifeless body lying face down on the sandy shore of a Turkey beach were published.
The global media—previously silent about the human-interest aspects of the Syrian refugee crisis—erupted with humanitarian-focused stories. Within days, Britain's Daily Mail went from publishing an article on its front page titled "Migrants: How Many More Can We Take" to running the headline "Tiny Victim of a Human Catastrophe." The Daily Mail was not the only paper to swiftly change its tone: mainstream newsrooms have long bungled reporting on refugees and the migrant crisis. In Canada, for example, coverage has tended to be reductive. A study by the Ryerson Centre for Immigration and Settlement analyzed Canadian media's handling of the Syrian refugee crisis from September 2015 to April 2016, monitoring coverage by The Globe and Mail, Toronto Star, National Post, The Huffington Post, CBC, and CTV. It found that often, the Canadian government and public were described as being humanitarian and generous, and depicting "Canadian values," while the Syrian refugees were presented as desperate, vulnerable, and lacking agency.
The reporting was also overly focused on the Kurdi family tragedy, with 20 out of 80 National Post articles referencing them, but only a small number reporting stories of other refugees. After the photographs of Alan were published, the sudden shift in the media's focus prompted reflection on how refugees' stories were being told. In late 2015, the Ethical Journalism Network (EJN)—an international alliance of media professionals—published "Moving Stories," a review of how the global media cover the refugee and migrant crisis. The over-100-page document, written by a host of international journalists, examined media coverage of refugees and migrants in Brussels, Bulgaria, Italy, Turkey, United Kingdom, Australia, Brazil, China, The Gambia, India, Lebanon, Mexico, Nepal, South Africa, and the United States. "The conclusions from many different parts of the world are remarkably similar: journalism under pressure from a weakening media economy; political bias and opportunism that drives the news agenda; the dangers of hate-speech, stereotyping and social exclusion of refugees and migrants," the report states.
Sensationalism through hyperbolic language, unverified information, and a lack of distinction between legal terms such as refugee, migrant, and asylum seeker was common. Journalists Rosen Bosev and Maria Cheresheva found this to be particularly prevalent within Bulgarian media. "There is, of course, a commercial interest in favour of sensational headlines that generate more hits in online media, which gains more and more influence both in terms of audience and advertisers," they wrote. "As a result, some editors are less inclined to strive for authenticity and objectivity." From former Toronto Sun columnist Katie Hopkins referring to migrants as cockroaches in 2015, to Fox News host Todd Starnes calling the influx of refugees into the United States a "rampaging horde of illegal aliens" in 2019, the use of sensationalized narratives has been consistent across the global media. Such skewed reporting runs the danger of perpetuating fear and hatred toward the refugees, migrants, and asylum seekers who are inaccurately represented. In April 2014, a group of Syrian refugees in Rozovo, Bulgaria, were forced to leave their home after repeated protests by local residents. When asked why they were fearful of refugees, a Rozovo citizen responded, "We know they are danger. We have read the press, we have seen the news on TV." These reporting issues can have serious consequences for story subjects.
According to a 2018 study by Jennifer Hoewe, assistant professor of political communication at Purdue University, the interchangeable use of "immigrant" and "refugee" in American media coverage has led the public to believe that they are one and the same—an inaccurate sentiment, since refugees are forced to leave because of political unrest or violence, while immigrants move by choice. The same study found that news stories mentioning the conflicts in Syria, Iraq, and Afghanistan that used the term "immigrant" tended to also include "terrorist" or "terrorism." The lack of differentiation between terms can lead the public to form misjudgments, with individuals potentially believing that refugees, escaping dangerous conditions, are somehow involved in terrorism, the researchers said. While these issues run deep, change isn't impossible.
Advocacy groups and organizations like the EJN have offered explicit instruction on how to improve coverage of refugees and the migrant crisis for years. According to the EJN's 2015 review, stories about refugees and migrants generally lack two main things: explorations of different angles of the crisis and a comprehensive view of the types of conditions refugees and migrants face on a daily basis. In order to address these issues, EJN called for specialist journalists to be hired on this beat, as well as adequate training for journalists. A strengthening of the relationships among journalists, NGOs, and refugee and migrant groups is also key, according to the review. In other words, improved coverage of the refugee and migrant crisis is not out of reach, but newsrooms need to be willing to put forward the resources and the effort to adapt.
Some barriers to improving coverage are, admittedly, hard to tackle. Censorship and a lack of resources, for example, can curtail in-depth coverage. In countries where the government has excessive control over the media, some outlets and journalists are unable to report on specific aspects of refugee stories, and in certain cases, political pressures can force journalists to self-censor. For example, when the Greek police evicted over 8,000 refugees and migrants situated at the makeshift Idomeni camp in 2016, the press was blocked from reporting on the situation. Only state-owned Athens News Agency and the public radio and television broadcaster Hellenic Broadcasting Corporation were allowed to cover the story as reported by Christina Vasilaki, Mapping Media Freedom correspondent. Even when journalists can report on refugee issues without external pressure, they are often constrained by a lack of resources. "Newspapers or radio stations [in The Gambia] don't have the funds to send reporters to Libya or to Italy to follow the fortunes of migrants. In many cases, journalists who might undertake such projects could find that they themselves are not allowed into Europe or elsewhere," wrote freelance journalist Lamin Jaiteh for "Moving Stories."
Conversely, a 2020 collaboration between the International Center for Journalists and the Facebook Journalism Project demonstrated the kind of work journalists can produce given greater access to resources and time. The organizations partnered to provide a training program for journalists in the Middle East and North Africa to report on life in refugee camps during the COVID-19 pandemic. For 120 journalists, this intensive four-week virtual course was an opportunity to learn both subject matter and technical aspects of refugee stories. Of the journalists who completed the course and all of the required assignments, 34 were assigned mentors to offer tailored guidance and awarded grants of up to $1,500 to help cover both their personal expenses and the resources required to produce their stories.
Shehata El-sayed, a freelance investigative journalist, was one of the participants who was awarded a grant and mentorship. "The training was wonderful because I am interested in refugee issues and have worked on producing previous stories, including one on the involvement of UNHCR staff and other organizations in the theft of funds allocated to refugees in Egypt," says El-sayed. Subsequent to participating in this course, El-sayed published a piece on the news website Daraj on the rise of sexual violence against women refugees in Egypt, which urged UNHCR officials to establish a more formal process to address sexual abuse complaints from refugees. "After the report was published, UNHCR contacted me to find out information about the cases and how to provide assistance to them," says El-sayed.
For Walid Houri, lead editor of the North Africa West Asia section at openDemocracy, an independent global media organization, it comes as no surprise that specific training on how to report on migrants and refugees would lead to stronger, more compelling stories. In most [global] mainstream media outlets, the editorial decisions are in the hands of people who know little about the experiences of displacement and conflict, he says. "The result is a lot of coverage that follows trends and misses the structural issues. So we see media hype about a human tragedy followed by a lot of coverage of people's stories for a while—then the media moves to the next tragedy." Very little coverage, however, is done on why these tragedies are happening in the first place, why they persist, the policies that created them, and what potential solutions may be, Houri adds. "The issue is what motivates the coverage: is it about selling a story that will get a lot of clicks or is it about telling the story that might not, but that nonetheless needs to be told?" he asks. "Is it about simplifying reality and reducing it to some soundbites or is it about taking the effort of explaining the complexity of situations and conflicts?"
During his studies in Beirut, Lebanon, nearly a decade ago, social worker Nasser Sari shared an apartment with a Syrian refugee who was previously a student in Damascus. "Discussing the war with him and listening to his experience was the first time that I had heard such a detailed and [personal] experience of what exile is," says Sari. "It is sad to admit it but I believe this was the first time I realized refugees were not just numbers in the media." When Sari visited refugee camps in Lebanon with his university classmate Camille Teste in 2014, the pair realized the need to provide a platform for exiled persons to speak for themselves. "One of the things that was actually really shocking for us was that everybody was talking and writing in the media about [the refugee] crisis—everybody but the refugees and exiled people themselves," says Teste. Teste and Sari decided that, to solve this problem, they'd develop a media outlet solely for refugees and those in exile to share their stories. "The main issue was that the journalists writing about the refugee issue in mainstream media were not specialists and they were all kind of discovering the whole migration issue from a privileged [perspective]," he says.
The result was a collection of westernized stories told through an oriental and exotic lens. It took a few years of preparation for the team to raise enough money, and for Teste to feel she had gained adequate experience as a journalist to develop her own media outlet. In 2018, she and Sari launched Mediafugees in both French and English for a worldwide audience. The Montreal-based media outlet shared news, features, and personal essays about the lives and struggles of refugees. From 2SLGBTQIA+ activist Ramy Ayari's life in Tunisia to a discussion of the aftermath of the Sri Lankan civil war, Mediafugees maintained one rule: stories should only be told by people who have experience in exile, to ensure their authenticity. "I am a journalist and I specialize in migratory issues. But I am not a refugee. Can I contribute anyway?" This question, posed on Mediafugees' FAQ page, received a simple but stern response. "You cannot produce content. Mediafugees intends to give voices to individuals facing exile," it said. Though the media outlet dissolved in 2020 when Teste and Sari were unable to build a business model to sustain content production, their website remains active and the stories are still available to read.
They are not the only specialized newsroom drawing on first-hand experience and expertise to better report on refugees and migrants and the conditions they face. Three years ago, Parisian journalist Nina Gheddar, along with a group of international colleagues, developed the idea of creating a new narrative surrounding migration. The team also wanted to provide opportunities for exiled journalists. They felt that, too often, the topic of migration was addressed through the prism of political messages and tended to exclude the voices of people in exile. Thus, the French media outlet Guiti News was founded in 2018 to give refugees, migrants, and asylum seekers a more meaningful voice in this storytelling. An analysis by Guiti News found that though the term "refugees" was used 35,000 times in French media headlines between 2015 and 2018, and only 10 percent of the publications included refugees as sources of information. "Even though the topic has been [covered] numerous times in the past few years, not often could people in exile actually speak for themselves," says Gheddar. "And we wanted to fight this confiscation of speech." To maintain its operations, Guiti News receives support from the Free Press Fund and the Amnesty International France Foundation and remains open to donations. In January 2022, the outlet started charging readers through a subscription service to ensure its financial independence and continue to provide content for its some 10,000 readers. Guiti in Persian translates to "the world and its surroundings." It is this mentality that informs the media outlet's editorial process, in which a French journalist and an exiled colleague are paired to tell each story. "We all have different stories to share and we all have various angles," says Gheddar. "By working in pairs, we wanted to enhance the idea of complementarity and the mutual enrichment of reporters."
Each Tuesday, the Guiti News team holds an editorial meeting where they share stories and ideas in order to determine the angles and topics they want to work on. At these meetings, the editors assign reporting pairs, which set out to research, conduct interviews, take photos, and produce a piece collaboratively. In a post on the Guiti News Facebook page, French photojournalist Laure Playoust and Syrian photojournalist Firas Abdullah shared their experience working together as one of the editorial teams. "We share our work [and] our photos, and I learn from her angles [and] choices of shots," says Abdullah, adding that working in pairs has increased his French vocabulary and allowed him to more easily enter the world of journalism in France. Playoust remarked that this joint working relationship leads them to provide more nuanced articles and photo reports on complex subjects. "Firas had a complicated field experience in Syria [and] he taught me to better understand certain reporting situations," says Playoust. "I [understand some] Arabic, but the fact that he is bilingual facilitates exchanges with the people interviewed, while creating a relationship of trust."
At Baynana—Spain's first refugee-led news website—having bilingual journalists is also an asset. Baynana publishes all its work in both Spanish and Arabic. "We have an advantage in that we speak Arabic and most of the countries that export migrants and have crises are the Arab countries, so it is easy for us to access many sources there," says Moussa Al Jamaat, the website's cofounder. When the Syrian civil war began in 2011, Al Jamaat ended his studies in computer science at the University of Damascus and started working as a reporter and photographer for local news agencies. In early 2019, he fled to Turkey and then to Madrid, Spain, with the help of the Committee to Protect Journalists, a New York-based nonprofit organization. Together with three other colleagues, Al Jamaat created Baynana in April 2021. It was a way for the quartet to continue telling the stories they had committed to sharing for some 10 years in Syria, and to dispel stereotypes and misinformation about refugees and immigrants. "I think we have a special impact because we are part of this community and we write differently from other media because we feel them and know how they live in difficult conditions," says Al Jamaat. "We treat their stories as human beings, not as numbers and news." Telling these stories is challenging, he says, and the most difficult are those about migrants who take dangerous travel routes and are unsuccessful in the process. But the Baynana team realizes the impact and necessity of highlighting these journeys. "We always try to tell the truth, nothing more, and we try to shed light on the problems of immigrants, so that they may find listening ears to find solutions to their problems," says Al Jamaat.
Improving coverage of the refugee crisis will require newsrooms to change more than just their writers and sources. Journalists also need to reimagine the way they tell migrants' stories. The more angles of a story you cover, the better informed your readers will be, reasons Hicham Yezza, founder and editor-in-chief of Ceasefire, an independent political and cultural publication that covers topics from political commentary and analysis to books, music, and theatre. In addition to ensuring that the views of refugees are always foregrounded, it's also important to try as much as possible to expose the responsibilities and failures of the governments and citizens of the countries that the refugees are seeking refuge in, adds Yezza. "It's too easy to talk about the issue as if it's someone else's problem," he says. "Readers in the West have far more power to change things than they often realize and good journalism needs to highlight that."
Within this reporting, the key dimensions of a story to consider are its primary facts and how it can help resolve the issues it is reporting on. "Some journalists believe it is not the role of their profession to drive positive change in the world, but merely to report it," says Yezza. "That's not our view [at Ceasefire]." In changing and improving the narrative around refugees, solutions journalism could hold a key role. Solutions journalism is an approach to reporting that focuses on resolutions to social issues, rather than solely exposing problems. This approach is spearheaded by the New York-based nonprofit Solutions Journalism Network, which was launched by journalists David Bornstein, Tina Rosenberg, and Courtney Martin in 2013.
Focusing on problems is just telling half of the story, according to Mikhael Simmonds, Northeast manager of newsrooms and multimedia lead at the Solutions Journalism Network in a 2019 Dart Center discussion. Journalists instead should also consider looking at how people are responding to these problems. "Solutions journalism is rigorous, evidence-based reporting on responses to social problems," Simmonds said. When it comes to reporting on refugees, solutions journalism stories can provide readers with a fuller understanding of the issues that refugees face and help to dismantle stereotypes and misconceptions. They can also help to highlight refugees' successes and strengths, reflecting a more accurate picture of the individuals and communities being covered. The Solutions Story Tracker—a database curated by the Solutions Journalism Network—highlights stories from media outlets across the world that primarily address a response or responses to a social problem. One such story, "Why 'Work from Anywhere' Works for Refugees," describes how the increased prevalence of remote work has benefitted refugees who previously lacked opportunities partially due to issues with work permits and documentation. This story, and many others on the Tracker, does what some typical mainstream media coverage fails to do: address refugees directly, acknowledge their backgrounds, recognize their journeys and struggles, and shed light on effective solutions to their problems.
The movement of people across the planet is part and parcel of the human experience. The evolution of borders and sovereign nation states has impacted the movement of people and fueled the modern refugee crisis. This crisis won't soon end—it is a multidimensional problem and thus requires a more refined approach in its coverage. Issues within media coverage of the refugee crisis are increasingly coming to light, and several news outlets and organizations have made strides in bridging the gaps within the reporting and offering refugees an active voice in the stories told. Whether it's the growing recognition for increased diversity within newsrooms, more guidance provided on how to report on the refugee crisis, or the establishment of collectives of researchers and experts available to offer teaching and expertise, there continues to be a quest for improvement and adaptation of better media protocols and techniques.
"As reporters on our own level, we are all trying to do the best that we can," says Guiti News' Nina Gheddar. She believes it is necessary to have basic cultural knowledge, an ability to speak in different languages to better interview sources, and an understanding of the evolving law surrounding migration. "I think that [those initiatives] will [lead] to a more balanced and complex coverage of migration."
Five Suggested Practices to Better Cover Refugee Crises
Understand common terms, such as migrant, refugee, asylum seeker, and immigrant—and avoid using them interchangeably.
Migration laws and policies are vast and evolving, but make an effort to continuously be aware of them.
Provide background information to help contextualize to readers why people are fleeing their homes in the first place.
Offer a range of perspectives by speaking to official sources, foreign policy experts, non-governmental organizations, and the refugees and asylum seekers themselves.
Avoid perpetuating sensationalized narratives that may result in fear and hate speech directed towards refugees, migrants, and asylum seekers.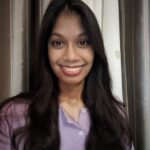 Pooja Rambaran is Contributing Writer at the Review of Journalism.