Former video journalists on the dangers of working solo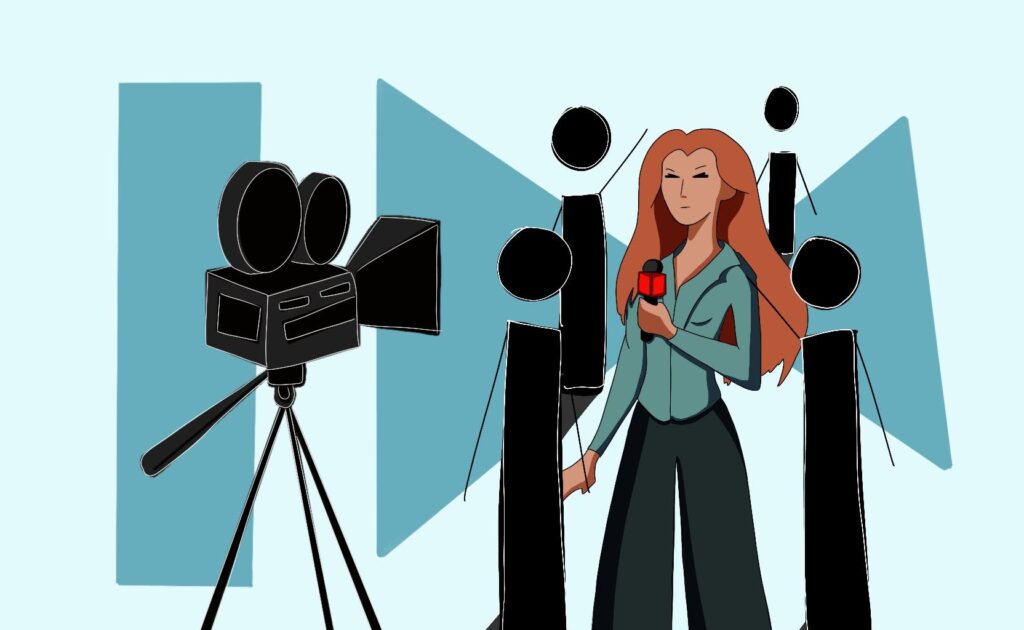 On a frosty January morning this year, Tori Yorgey was reporting on water main breaks for WSAZ NewsChannel 3 in West Virginia, when she was hit by a car on live television. Yorgey was taken to a hospital to be checked out and suffered no lasting injuries, but the incident highlighted just how dangerous the job of a solo video journalist is.
"I cannot stop thinking about this story," says Alex Brown in a TikTok video shortly after, sharing her thoughts on the accident. Brown, a news anchor for CTV News Saskatoon and a former video journalist, shares a clip of an experience she had while working as a video journalist, when a man got into her car while she was out reporting. Brown, who worked as a video journalist for two and a half years, was reporting on a fire and had parked by an intersection when the man got into her car. "I was still live on the air, like literally broadcasting, and so obviously you can't swear, you can't scream," she says.  
WATCH | CTV News anchor Alex Brown's TikTok about the dark side of being a video journalist.
With a mic clipped to her seatbelt and cord attached to her phone entangled around her, Brown couldn't get out of the vehicle. Since the camera was facing the street, those back at the news station did not know what was going on. After repeatedly telling the man to leave, he finally exited the car. Brown says she burst into tears after the incident. "I called my producer and I was like, 'Can I please come back to the station?'" She was told to return immediately.
When watching the news, the general impression that people get when seeing a reporter live on the screen is that there is a person filming them. They're out there with a camera operator, ready to present the news out on the street. Yet, as newsrooms have shrunk in staff, some roles have been merged, and others eliminated. Often, the job of a camera operator is done by video journalists themselves.
Journalists have to be a producer, camera operator, and reporter all at the same time when doing their live shot. However, being alone on the job can be tricky, and sometimes even dangerous.
Katherine Jacobsen, who is the U.S. and Canada program coordinator for the Committee to Protect Journalists, says news organizations need to mitigate risks when it comes to sending video journalists out on their own. "I think it's all about planning for the worst and hoping for the best," says Jacobsen. "The size of each situation is so different. Each journalist is different. The entire newsroom needs to kind of be in lockstep and [think] ahead of time about what could happen and have plans for various scenarios."
Often such policies don't exist.
During the period that she was working as a video journalist, Brown had several different on-the-job experiences. When she was reporting at a crime scene near a shelter in downtown Winnipeg, three men stood behind the camera staring at her. They started heckling her, saying things like, "Why don't you smile," and invading her personal space. After texting her producer that she felt unsafe, they told her to go in her car and lock the doors. Brown was still nervous though, as she had left thousands of dollars worth of equipment on the sidewalk.
"I have so much respect for video journalists," says Brown. "I don't think the general public understands that video journalists attend a story meeting everyday, they get their assignment, they have to chase their contacts and do research, and really figure out how to expand the story on their own."
"I called my producer and I was like, 'Can I please come back to the station?'"

Alex Brown
Taylor Rattray echoes those beliefs. A former video journalist at CTV News Regina, Rattray said the job was physically demanding. "Going out on your own, you have to shoot all your own stories, carry all your own equipment," she says. "Then there's also that potential threat of danger that comes with it."
Even though all of Rattray's dangerous encounters have only been verbal, she has seen many video journalists encounter people who have gotten physical. "I did see reporters covering the protests in Ottawa that were spit at, shoved, or verbally attacked while they were reporting, which was pretty shocking to see," says Rattray. She also notes that it can have a negative effect on journalists' mental health. "You're dealing with pretty heavy topics, tight deadlines, long work hours, and all that can be pretty stressful."
Though Brown has had negative experiences as a video journalist, she says there are benefits to the job. "It's giving opportunities to a lot of people who might not otherwise be in a storytelling position," she says. "The perk is that you can divide and conquer more. You can cover more when you're not [holding] everyone up."
Brown also notes that journalists have the right to refuse unsafe work. "Your station, your managers, and your news directors are always going to have your back."
Rattray thinks having another person, even if it is not a camera person, with the journalist would be a better policy to have in place. "It is good to have two people when you are sending them, whether it be out of town or to a situation that you just don't know what's going to transpire," she says. "That would be a good policy to kind of move forward into newsrooms."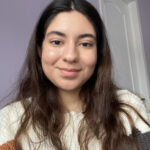 Yasmeen Aslam is Chief Copy Editor at the Review of Journalism.