Small local newsrooms are closing, but publications like Kingstonist News are more important than ever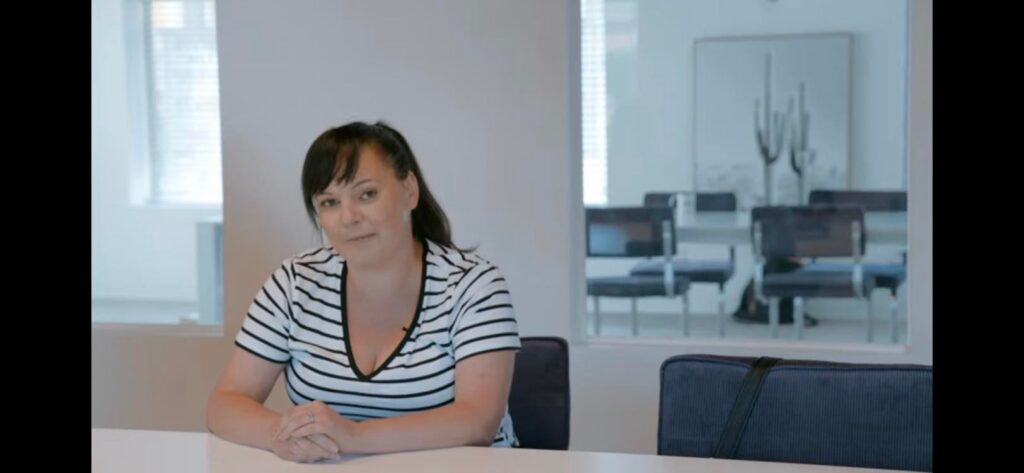 It's a warm evening in early June in Kingston, Ontario. I don a professional blazer that radiates "I know what I am doing" energy, hopefully to fool the pros in the scrum I'm about to join. I definitely don't want to be seen as "just an intern."
I've been assigned to the campaign party for Ontario Liberal candidate, Ted Hsu, at a small bistro uptown. My Kingstonist News colleagues are scattered across the city, communicating in our virtual newsroom—also known as Facebook Messenger.
I'm nestled away in the corner of the bustling room, in search of an outlet to charge my quickly dying phone. Riddled with imposter syndrome nerves, I keep to myself, taking photos and observing from the sidelines.
Then, the results are in: Hsu will be the new Ontario MPP for Kingston and the Islands.
As chaos erupts, my phone is abuzz with support from my superiors, urging me to get them a quote as fast as possible. I'm sweating. I manage to meet briefly with Hsu amidst the mayhem, and feel proud of the content I get. With a sigh of relief, I send my videos off to my editor. I wait to see the blue checkmark appear, to signal my message is delivered. I wait more. The blue check mark never comes.
Tori Stafford, editor-in-chief and owner of Kingstonist News, picks up my frantic phone call with a calm and steady voice. She's not angry or disappointed in my lack of delivery, rather, she says she is genuinely proud. "You grew as a reporter tonight massively," she tells me. I can feel my shoulders, which I had unknowingly been keeping tense, relax as my heartbeat slows. I am awash with gratitude, and her words of affirmation deeply reassure me. While this experience could have easily damaged my confidence as a journalist, thanks to Stafford, it became a positive learning experience.
Stafford's supportive approach seems like an anomaly among news editors, who are stereotypically depicted in movies as cold and intimidating, grinding as much as possible out of their reporters. In contrast, Stafford emphasizes taking care of her staff, and giving positive, constructive feedback. It's created an environment for Kingstonist News journalists, like Dylan Chenier, to feel proud of the work they do, even if the stories aren't always as flashy as national headlines. "The stories we report on every day have a real and immediate impact on people's lives," said Chenier.

Kingstonist News fell into the lap of Stafford and her two co-owners, A.J. Keilty and Cris Vilela, in 2018. Stafford had just been let go from the Frontenac Gazette, which shuttered permanently that same year—a decision made by corporate media giant Torstar. The Kingstonist had been a community blog since 2008, changing owners once prior. In Stafford, Keilty, and Vilela's hands, the goal was to deliver quality local news to the people of Kingston.
I fell in love with Kingston during my undergraduate degree at Queen's University and it made perfect sense to report on the community I connect deeply with. As most of my colleagues in my master of journalism program applied to internships at The Globe and Mail, and CBC, I reached out to Stafford and Vilela hoping to land an internship at the small outlet, with no more than 30 reporters—only two of which are on salary. Although the newsroom was virtual, I still felt welcomed and supported by my colleagues.
"I do come from a time where editors looked over your shoulder while you were typing the whole time," Stafford says, grimacing, as she recalls her years of experience prior to taking on Kingstonist News. "That is one hell of an experience." I laugh in response, but I neglect to mention that the idea of Stafford peering over my own shoulder is a joyful notion. Having Stafford as a leader is widely regarded as a privilege. Michelle Dorey Forestell, a reporter for Kingstonist News is appreciative of the two years she has worked with Stafford. She says the encouragement and constructive criticism she receives from Stafford really helps after a stressful day.
Working at a smaller news outlet can be a highly rewarding experience, but it is not free of downfalls. Larger news outlets often take advantage of the hard work of local journalists. Forestell recalls a time in which she saw her work cited in a Toronto Sun article after covering a court case earlier this year in Napanee. She was the only reporter there. To her shock, Dellen Millard, the infamous serial killer—who had previously been convicted of murdering Tom Bosma of Hamilton, Laura Babcock of Toronto, and his own father in separate killings—walked into the courtroom. He was representing himself in the proceeding, which related to the stabbing of another inmate at Millhaven Institution. What she expected would be a casual day of reporting local news turned into a major scoop. "Two weeks later, the Sun basically published my article written by another person," Forestell says. The article references the Kingstonist's original story several times and even credits Forestell directly. But the name-drop isn't enough compensation for her hard work, she tells me.
In local news, there isn't an endless number of opportunities for storytelling, and bills still need to get paid. "A lot of the work I've done lately has been for an outlet outside of the city," says Chenier. While Kingston isn't necessarily a small town, it definitely has a small town feel to it, which comes with its benefits and drawbacks, including difficulty "getting people to speak on record about sensitive stories," Chenier says.
For Jessica Foley, Kingstonist News reporter, the daily impact on peoples' lives is what makes the job so important to the community. She is critical of those who might not understand the hours reporters put in. "I think sometimes people don't recognize that it's a business," Foley says. "We try really hard to find things that aren't just city council."
Local journalism has been at risk with the rise of social media and the domination of major news corporations. Reuters' annual 2022 Digital News Report found most newsreaders subscribed to only a handful of national brands. However, the same report found that trust in local news ranked second highest among other news providers in Canada, with 60 percent of those surveyed affirming their trust in regional news. For journalists, prospects have been grim as the industry continues to navigate its way through an era of economic fragility and rapidly advancing technology. In mid-January, Postmedia's editorial senior vice-president Gerry Nott announced that approximately 650 of its journalists, a whopping 11 percent of their staff, would be laid off. Local journalism especially has taken a hit. A total of 470 local news operations have closed across Canada between 2008 and 2023, according to the Local News Research Project. Of these closings, roughly 75 percent were community newspapers.
These daunting statistics frighten Stafford, but not in the way one might anticipate. "It's a bunch of people in Toronto in a nice office who make the decisions," she says. "I believe that the media landscape needs more of us. I want people to be paid fairly. I want people to work correct hours and not be burning themselves out."
Stafford relates herself to a command centre, with all of her gadgets buzzing and blinking, and she's not willing to leave her desk very often. "I'm connecting different people to make things happen and then being the person that goes 'okay, this is ready for public consumption,'" Stafford says. Again, I remain silent as my mind recalls the many times during my internship where I sent Stafford a streamline of questions. I can't help but feel guilty for bothering her with all of my inquiries, all of which she answered thoughtfully. While also attending to her team's needs, Stafford makes time in her busy day to ensure she still can sit down and write because, at the end of the day, it's her passion. "I still really just want to do my craft…and I don't know how long I'm going to be able to do that for but I'm not stopping until someone takes it away from me. And the thing is, no one can."