Marketing the news to transform a struggling industry.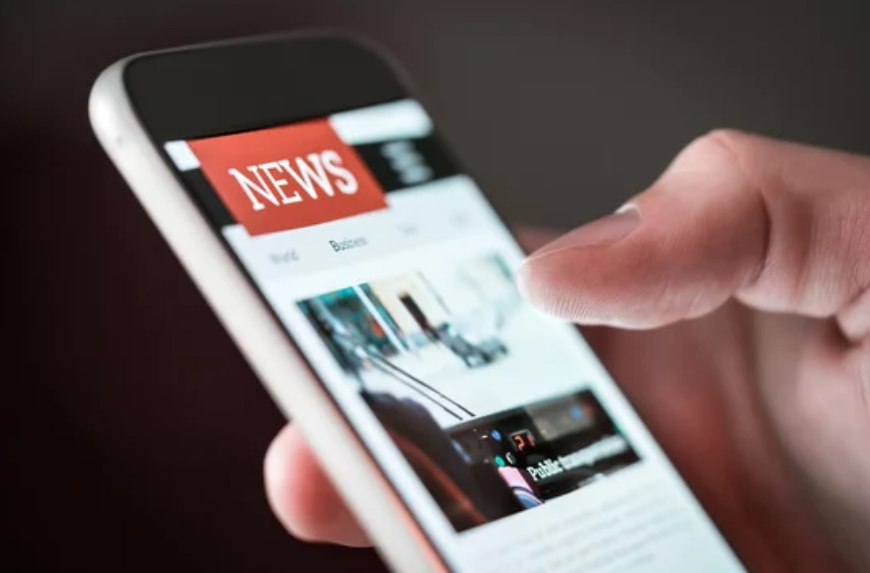 With trust in journalism at an all-time low, and the backlash to Bill C-18 dramatically limiting the reach of Canadian news, it has become more urgent than ever for news providers to differentiate themselves in a crowded media market.
"The economics don't make sense anymore," says Chuck Lapointe, CEO of Narcity Media. "Banner advertising is getting destroyed. And our distribution is getting destroyed. We need better margins as an industry to be able to create better journalism."
A key driver for those better profit margins requires getting noticed. Branding and marketing in journalism involves the deliberate promotion and distribution of content to reach and engage target audiences more effectively.
A number of strategies are involved, including audience analysis, content promotion, and digital engagement. The goal is to increase visibility, trust, and the organization's overall impact in the media landscape.
The global news landscape finds itself in the midst of significant transformation, driven by a digital revolution and shifting consumer behaviors. Canada mirrors these global trends. Traditional print and broadcast media face declining revenues.
National Post publisher Postmedia lost more than $36 million in the first six months of 2023 alone. Bell Media reported a 40 percent fall in net earnings in the second quarter of 2023, leading to 1,300 layoffs and the closure of six radio stations. Declining revenues were also blamed for hundreds of layoffs at television networks like Global and Groupe TVA (Québecor). According to Statistics Canada, publishers have experienced declining revenues for several years, with the period from 2018-2020 posting a nearly 22 percent drop in operating revenue.
Digital platforms, meanwhile, have long overtaken as the top source of information for the average news consumer. According to the 2022 Digital News Report from the Reuters Institute at the University of Oxford, the various shocks of the last few years, including the COVID-19 pandemic, have further accelerated structural shifts towards a more digital media environment. A July 2023 poll from the Angus Reid Institute provided further evidence of this shift in consumption patterns.
As traditional revenue models falter in this brave still-new world, news organizations must not only deliver quality content but also establish strong brand identities to engage and retain audiences.
Rick Lewchuk is the former senior vice president of Creative Marketing and Brand Standards at CNN Worldwide.
Born in North Battleford, Saskatchewan, Lewchuk received a diploma in Broadcast Journalism from Lethbridge College. Before moving on to CNN in 2012, he served as the Senior Vice President of Bell Media Agency and Brand Strategy, defining some of Canada's most recognizable media brands, including CTV News Channel, The Comedy Network, and Business News Network.
He spoke with Mark Henick at the Review of Journalism about branding the news. This conversation has been edited for clarity and length.
Mark Henick: To start… How do you figure out the purpose of a news brand?
Rick Lewchuk: You know, it really depends on the organization. Marketing is a reflection of the brand. Marketing doesn't develop the brand.
And it isn't just a singular brand that you're dealing with. CTV News Channel or CNN is a brand, [but] there's so many sub brands with that as well. Anderson Cooper is a brand. Lisa LaFlamme is a brand. CTV News arguably didn't do a good job with that brand.
Then it's a matter of reflecting to the viewers, and the potential viewers, what that brand is.
Even people who would call themselves "loyal" Fox viewers turn to CNN when it's time to watch real news. So, that's kind of the purpose of the brand, is to make sure that when it really matters, when something's happening, people will tune in to see you.
MH: Is it a strategic branding decision, whether it's a talent first brand and that sets the tone – or is it a network brand and then they hire the talent to fill that?
RL: The talent is very important, and the talent is what people will watch.
But rarely does it work that you can take a talent from one news outlet and move it to another. I can think of only very few examples where that worked. The best example of it was Lloyd Robertson at CTV News. We actually took Lloyd Robertson from CBC News. I guess it was in the early 1980s and [we] moved him to CTV News and he co-anchored with Harvey Kirk for quite a while. That was a very successful moving of a talent brand in Lloyd Robertson over from one network to the other. But it rarely, rarely, rarely works that you can move talent over.
I would argue it's more important to have the network brand first and then develop the talent brand within that network.
MH: Does the audience acclimate to when new talent comes in or the format changes?
RL: No. People hate change. The less change you can do in formats and everything else–unless you're at the bottom of the pile–the better off you are. People are creatures of habit. There's a comfort level. They don't like to have things shaken up. It doesn't mean you can't do changes, but they have to be subtle. You can't do these massive changes all at once, or it really disrupts viewers.
And most changes in viewing patterns happen when somebody does a change. So you got to be really careful about doing that sort of thing.
MH: It seems like US media brands are highly segmented, politically speaking. That seems to be less the case in Canada, though maybe increasingly. How do you think that audience segmentation plays into the brand [of a news outlet]?
RL: Well, let's consider first what we're calling a news outlet. I don't think Fox News is a news outlet. I don't think MSNBC is a news outlet. How many reporters do you know on MSNBC who actually do reporting? You'd be hard pressed to think of a single reporter that works for MSNBC.
They have a business model that's done on, really, a talk show format. It's people in a studio talking and giving opinion, rather than actually covering news. Which is fine I guess. If you look at the newspaper, they're kind of the editorial section of the newspaper and newspapers have always had a particular opinion.
That's kind of what Fox News and MSNBC have become. In the United States, you really have CNN, when it's at its best, covering news. Now you have NewsNation trying to do that same thing as well, covering news with actual reporters and everything else. But those are few and far between in reality.
Canada hasn't drifted into the opinion news space in the same way. I'm not really sure why, because it actually is a really good financial model. You can make a lot of money doing that sort of thing.
MH: If you're known as a journalistic organization, but you're doing more entertainment, more commentary… Where are the boundaries?
RL: It's really tough to say what those boundaries are. At the end of the day, everybody's in the business of making money. That's the fact of it. News works best when it's done by an organization that believes that news is important.
CNN was at its best when it was under the ownership of Time Warner. What was important to them and the board of directors was that CNN was a top rate journalistic organization. The fact that it made a billion dollars for Time Warner was a good thing. But there was never a point where important journalism decisions were made or not made because of money.
That's very different from how Fox News operates. I'm not knocking them. They have a business model that's done around people sitting in a studio and talking. And it doesn't cost a lot of money to do. And they make huge profits from it.
But good journalism isn't cheap. And it's really, really hard to do. And it needs to almost be a crown jewel in somebody's organization.
Canada has a lot of problems with funding of journalism right now. Sadly, it's one of the reasons I left Canada because I could see the writing on the wall.
Only operating off an advertising model does not work. You need to have a balance of subscription fees and advertising to sustain a television network, even local television.
Canada's model is broken and I'm not sure it can be fixed.
MH: What advice from your work at the enterprise level could you give to individual journalists starting out who want to brand themselves?
RL: Be a good person. Don't be an asshole. There are too many journalists out there who think by really pushing people hard that it makes them look tough. Empathy goes a long way.
Some of the most beloved journalists I worked with at CNN… Anderson Cooper is a really nice guy. He empathizes with people when he talks to them. Wolf Blitzer is a really nice guy. He holds people accountable, but he's not a jerk when he does it. Clarissa Ward is a really good journalist. But she's empathetic when she does her journalism.
You don't need to get in people's faces and you don't need to be argumentative.
That's not helpful.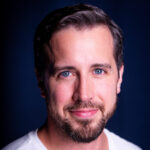 Mark Henick is the bestselling author of So-Called Normal: A Memoir of Family, Depression and Resilience (HarperCollins, 2021). His hundreds of television appearances have included CTV, Global, CBC, ABC, NBC and CBS. His bylines have included CNN, CNBC, USA Today, and The Chicago Tribune, among many more. PEOPLE Magazine called Mark "one of Canada's most prominent mental health advocates." He is currently the nationally syndicated mental health columnist for CBC Radio, appearing on more than two dozen stations across Canada each week.