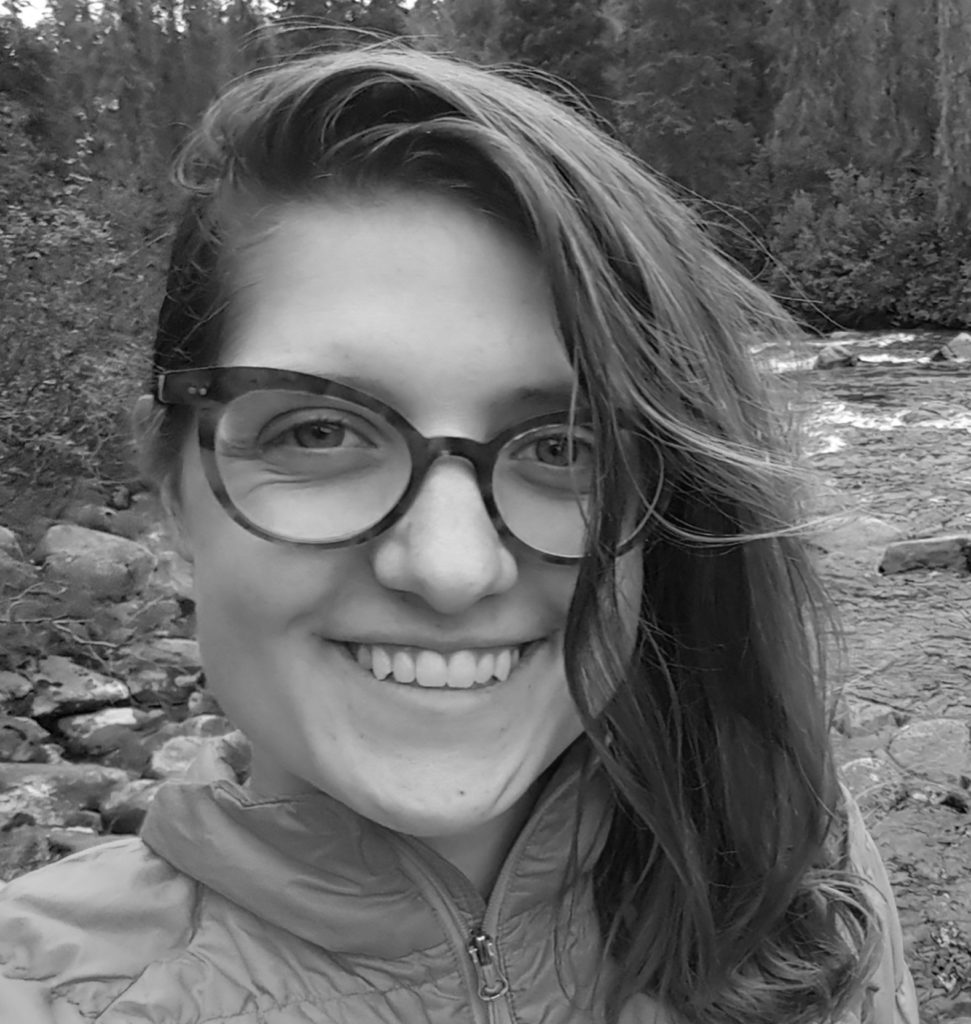 Julia Duchesne
Managing Editor Print
Julia is a queer, cis settler who writes stories about people and the land. She has written for Canadian Geographic; Yukon, North of Ordinary magazine; the National Observer; and The Eyeopener. A CGS-SSHRC master of journalism student at Ryerson University, she was previously the outreach and communications director for the Yukon Conservation Society. Julia has an MSc in environmental change and management from the University of Oxford and a BAH in biology and the history of science and technology from the University of King's College in Halifax. She loves reading, gardening, walking in the mountains, and swimming in cold lakes.
Twitter: @juliamusing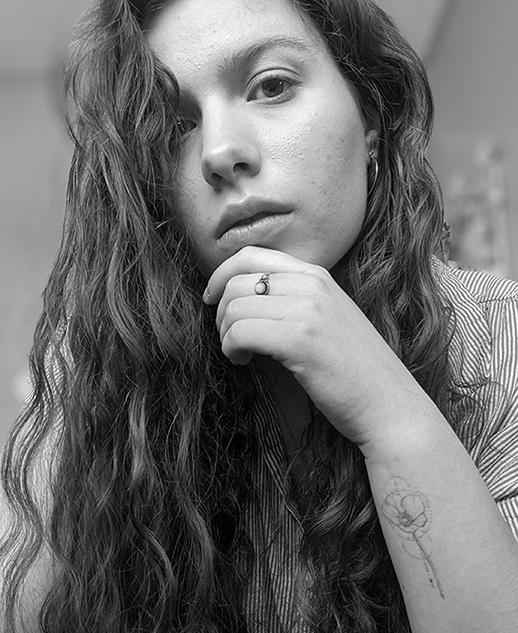 Jemma Dooreleyers
Print Production Manager
Jemma Dooreleyers has written and edited for many student publications in her time at Ryerson University. She began at Her Campus, then moved on to Kaleidoscope, the White Wall Review, The Eyeopener, the Ryersonian and Folio, where she has been a section editor for the past two years. She currently lives in Kingston, Ont. and writes occasionally for the local news blog, Kingstonist. She is currently completing her bachelor of journalism, while crocheting, reading and hanging out with her cat in her downtime.
Twitter: @JemTaio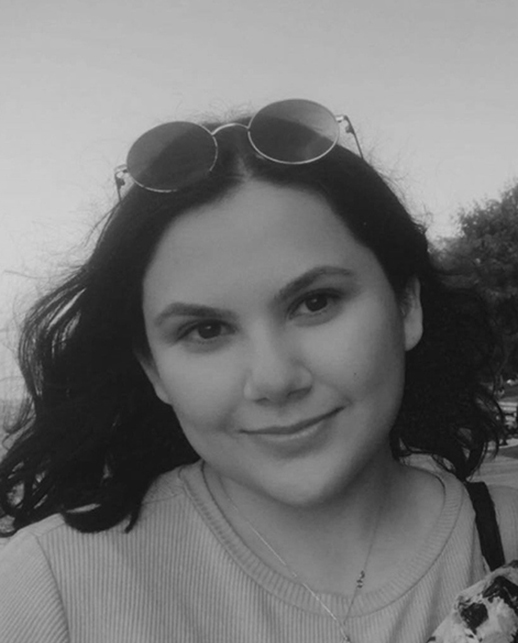 Vanessa Quon
Senior Editor Print
Vanessa Quon is currently completing her bachelor of journalism at Ryerson University. She has primarily spent her time with New Wave Magazine, a Ryerson-based feminist publication, where she previously worked as a copy editor and features editor, and currently holds the role of editor-in-chief. Her writing can also be found in The Globe and Mail, The Eyeopener and Ryerson Folio. Aside from writing and editing, her interests include traveling, painting and endlessly scrolling social media.
Twitter: @vanessaquon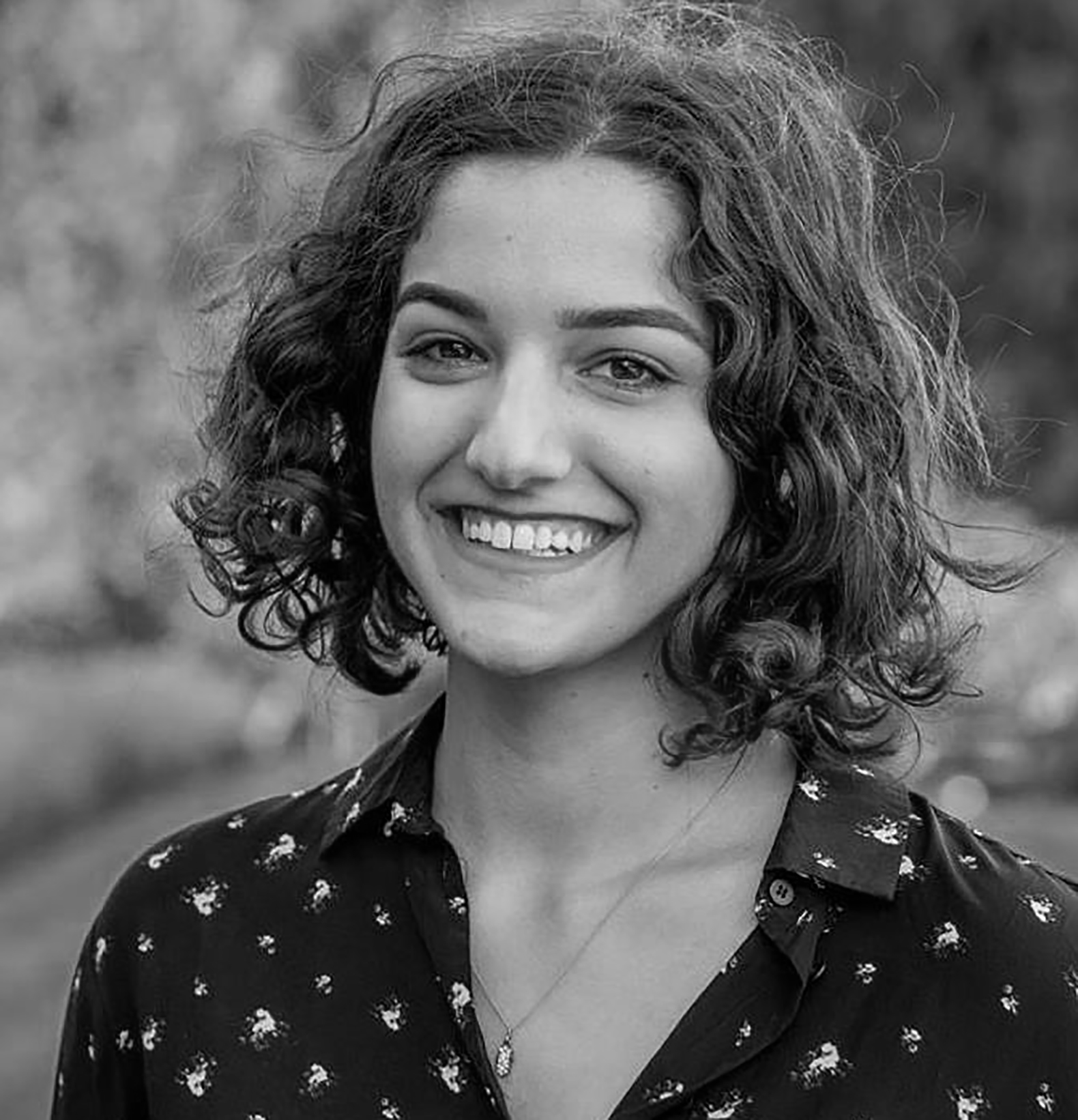 Emily Morantz
Senior Editor Print/Online
Emily Morantz has wanted to be a writer for as long as she can remember. After completing her undergraduate degree in English at the University of British Columbia, she decided the abstract world of academia wasn't for her, and set her sights on journalism school. In addition to the written word, Emily has a passion for podcasts, and can usually be found with a coffee in hand and her headphones in. As an intern at the Frequency Podcast Network, she produced her debut full-length audio documentary for their Paradigm series, about her family's experience with medically-assisted death, entitled "The Closing Door." Emily is a proud Winnipeger, a bookworm, and a comfort food enthusiast.
Instagram: @emmorantz
Twitter: @emmorantz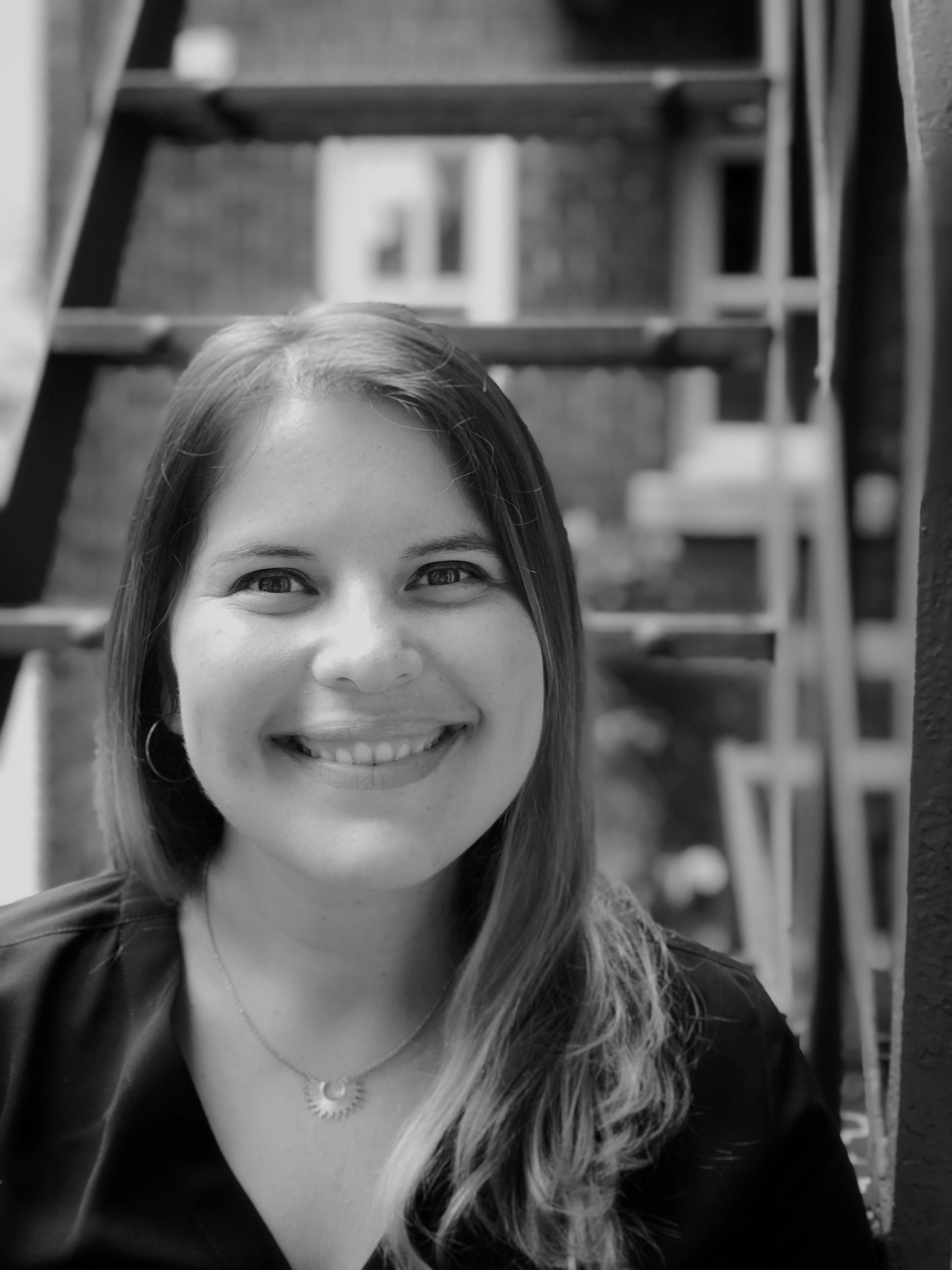 Danielle Neri
Managing Editor Online
Danielle Neri is a multimedia journalist completing a master of journalism at Ryerson University. Originally from Montreal, she has earned two degrees in film studies and communications from Concordia University. Her media skill set branches from documentary filmmaking to broadcast production. She has co-produced current affairs broadcast segments for The Agenda with Steve Paikin and has contributed to The Ryersonian and Nouvelle News. Her friends say she has two volumes, loud and louder.
Twitter: @danielleneri
Téana Graziani
Senior Editor Online
Téana Graziani is the former features section editor, and managing editor of the University of St. Michael's College newspaper, The Mike, and has reported for multiple publications including Her Campus, The Ryersonian, Daily Hive, and Goniec. Téana holds a bachelor of arts in contemporary history and political science from the University of Toronto. Currently completing a master of journalism at Ryerson University, she is a figure skater and a member of the Ryerson Rams varsity figure skating team. She is also a Skate Canada professional coach. When she is not writing or skating, Téana can be found overwhelming her dog, Mia, with way too many kisses.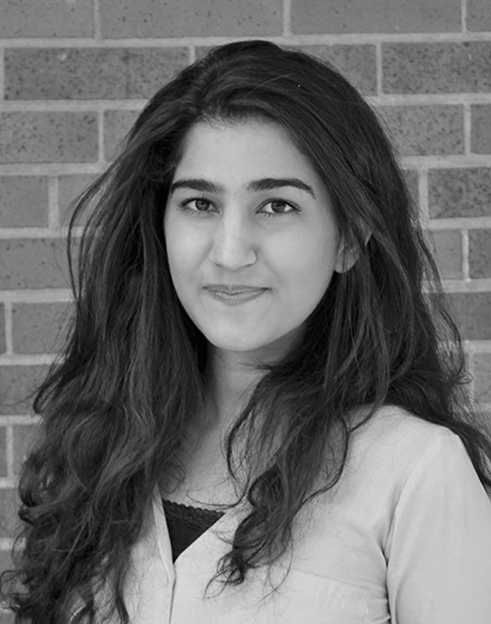 Saniya Rashid
Chief of Research
Saniya Rashid is a researcher in the world of journalism and recently served as an assistant editor at The Conversation Canada. She is part of a global research project by the Journalism Innovation Lab on the uptake and impact of explanatory journalism. She is also a MITACS Accelerate intern and previously served as a sectional editor for the Synergy Journal of Contemporary Asian Studies at The Munk School of Global Affairs. Saniya has a BA (Hons) in History with minors in South Asian and Contemporary Asian studies from the University of Toronto and is currently a master of journalism student at Ryerson University. If not seen straddling the boundary between academia and journalism, you can find her submitting to every will of her pet bunnies.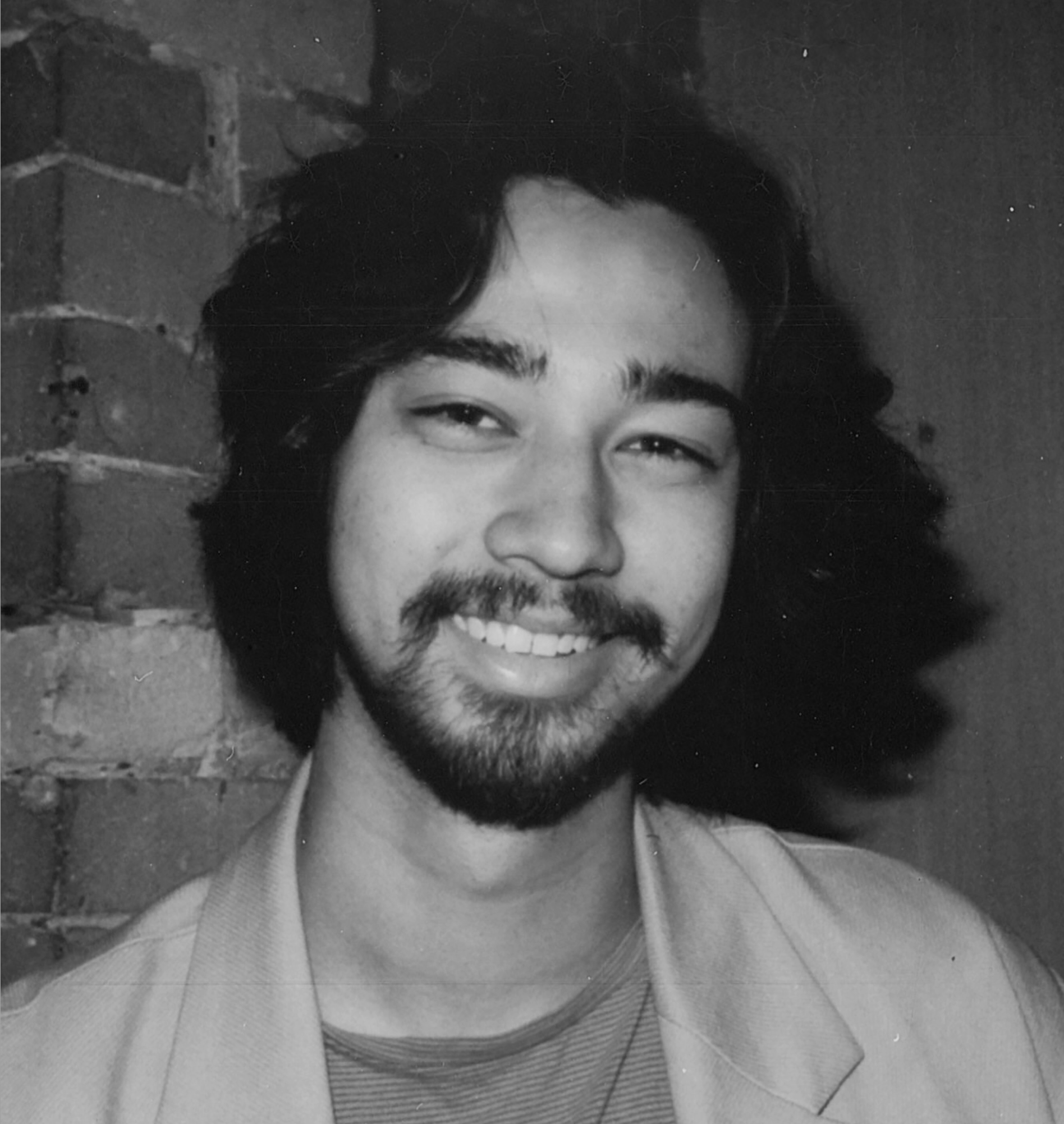 Tyler Griffin
Copy Chief
Tyler Griffin is an award-winning journalist and editor based in Toronto, specializing in in-depth reporting and audience development. His writing and reporting focuses primarily on politics, arts, culture and identity, and can be found in Vice, HuffPost, Maclean's, J-Source and The Eyeopener, where he currently works as an online editor. You can find him finishing up his undergraduate degree at the Ryerson School of Journalism, or perpetually on Twitter at @tylerxgriffin.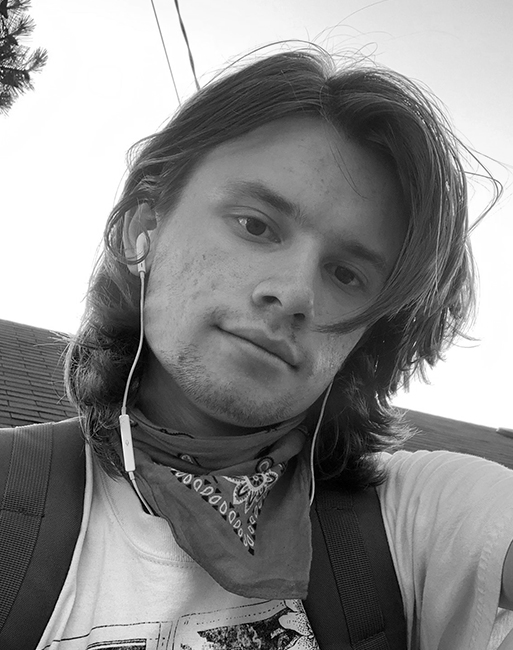 Alex Ramsay
Fact Checker
Alex Ramsay is a freelance writer completing a bachelor of journalism at Ryerson University in Toronto. He currently works at Ryerson's campus radio station, CJRU 1280AM, as the station's news director and helps program the Art Gallery of Hamilton's World Film Festival as part of the Close-Up Film Committee.
Emma Jones
Podcast Editor
Emma Jones is a Graduate Fellow and a Master of Journalism candidate at Ryerson University, holding an Honours in Neuroscience from the University of Toronto. She was previously named a Venture Sinai Fellow for her ability to engage audiences of varying backgrounds in complex, scientific topics. As well as being the Podcast editor for the current season of the RRJ podcast Pull Quotes, Emma interviews and writes for the "What it Feels Like" series for Healthing.ca, which highlights individual experiences with various diagnoses. Outside of journalism, Emma enjoys watching bad 90's horror movies and rearranging the furniture when her partner's back is turned. To date, Emma considers her greatest accomplishments cutting back to two cups of coffee a day and getting through the entire series of Lost – yes, even the last season.
Twitter: @jonesyjourn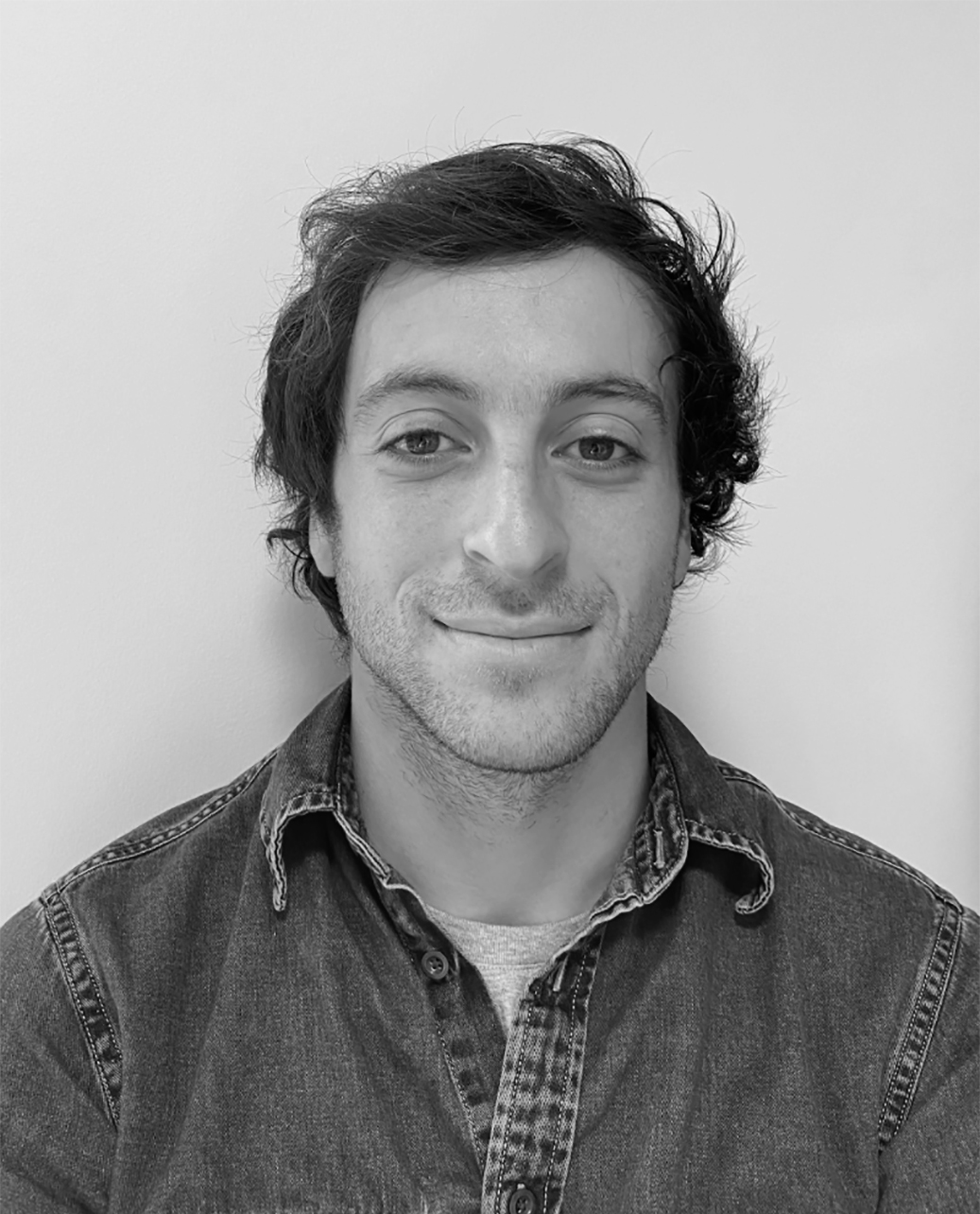 Joe Fish
Podcast Producer
Joseph Fish is a second-year master's student in the Ryerson School of Journalism and the producer of this year's season of the Review of Journalism podcast, Pull Quotes. He received a bachelors of science degree in neuroscience from Dalhousie University, but decided to enrol in journalism school after realizing that science was a "total bummer." His work has been featured on the Star Spot astronomy podcast, Daryn Jones Live, Kiah and Tara Jean, The Big Story and the first season of Frequency Podcast Network's new show, Paradigm.
Leen Blaibleh
Managing Editor Business
Interested in the lifestyle and digital aspects of journalism, Leen holds an undergrad degree in communications from the University of Toronto and a certificate in graphic design from Sheridan College. In her short time at Ryerson University, she has developed a great interest in podcasting and has produced two of her own. She has previously interned for The Kit which sparked a newfound interest in lifestyle journalism. Leen has an affinity for health and wellness and has recently launched her own YouTube channel. You can also find her online at @leenblaileh on Instagram and Twitter.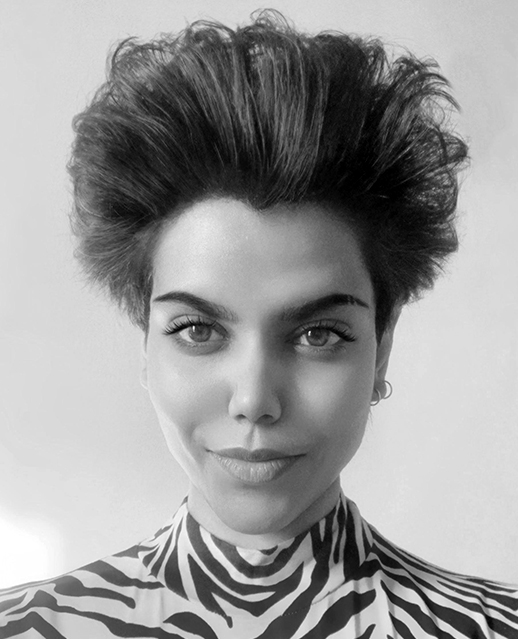 Sarah A. Samuel
Newsletter and Social Media/Visuals Editor
Sarah A. Samuel is a second year master of journalism student. She is also a freelancer at CTV News—Toronto and a teaching assistant with the Ryerson School of Journalism. Previously, Sarah has written for the Oshawa Express, fact-checked for Rogers TV Durham and interned at 680 News Toronto. She holds an undergraduate honours degree from the Ontario Tech University in communications and digital media studies and an advanced diploma in print and broadcast journalism from Durham College. With one foot in academics and the other in design, Sarah brings three years of publishing and design experience from her time working as a design team lead, reporter and photographer at The Chronicle. Sarah unwinds by making short and sweet Instagram stories about her home décor and photography.
Instagram: @s.samuel_
Twitter: @sarahsamuel_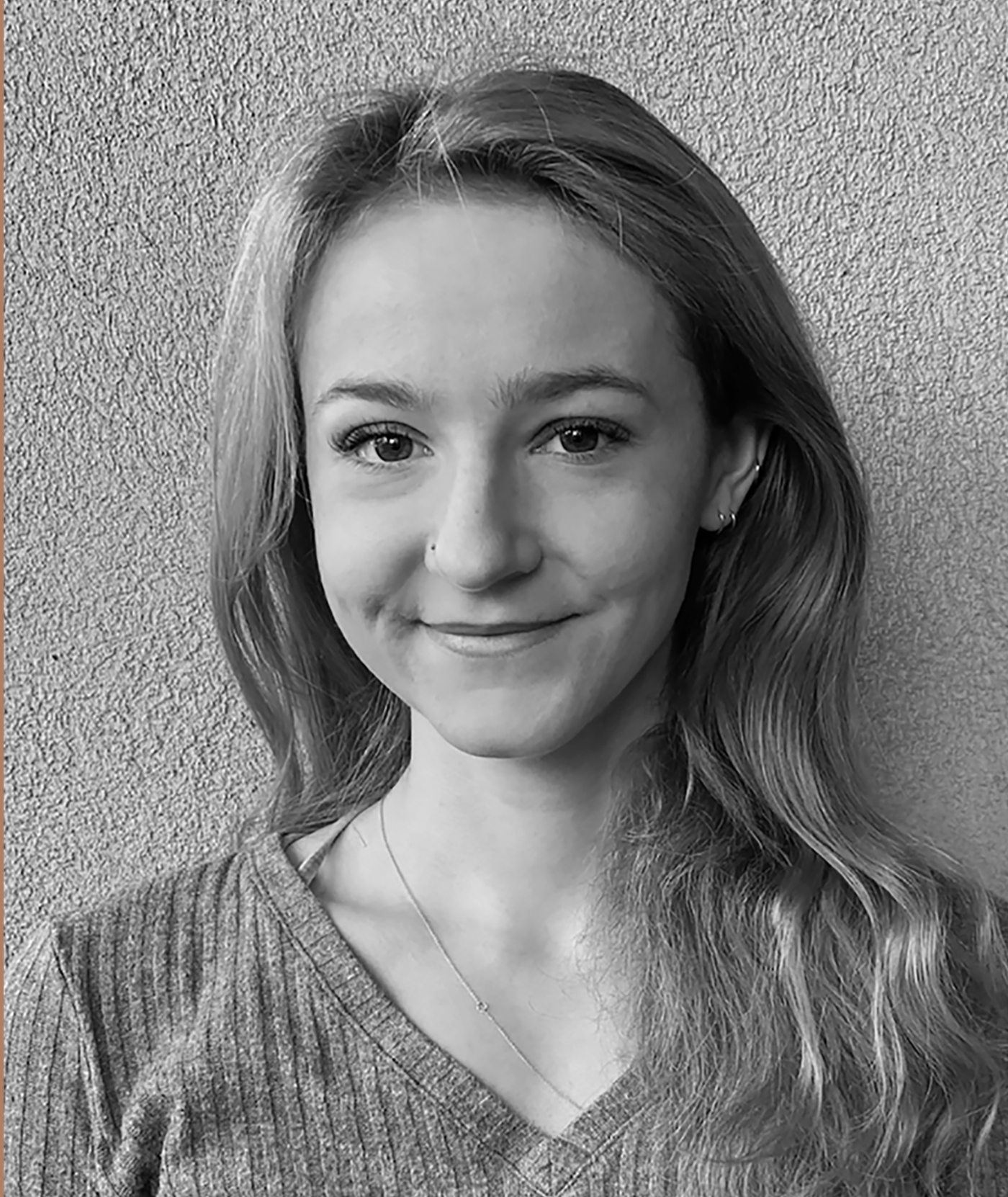 Madigan Cotterill
Visuals Editor
With an interest in the environment, conservation and travel, Madigan Cotterill's work often addresses issues related to climate change and wildlife. She holds an undergraduate degree in studio art from the University of Guelph, where she also worked at the school newspaper, The Ontarion. During several years spent travelling, Madigan began to combine her written work with photography as a way to tell her stories. She has been on assignment with Photographers Without Borders and has interned for Canadian Geographic, where she wrote about one of her favourite topics: sharks. Madigan has a Flemish Giant rabbit named Fig, who enjoys making appearances in the background of Zoom calls.
Instagram: madiganjane
Twitter: MadiganJaneC