What is it that hooks people?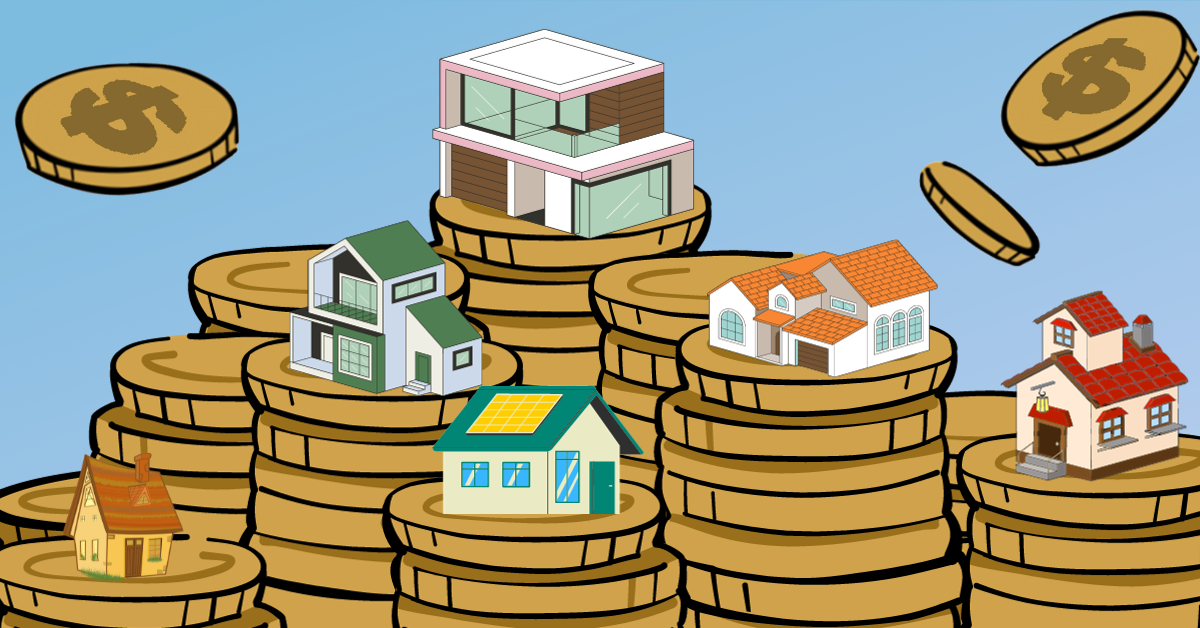 Despite an ongoing housing crisis, Canada's weak economy, and several interest rate increases, major publications such as Toronto Life, Maclean's, The Globe and Mail, and the Toronto Star continue to churn out real estate stories. Readers continue to revel in out-of-reach home galleries showcased in magazines.
What is it about real estate that reels people in?
Andrea Yu, a Toronto-based freelance writer who writes real estate stories for Toronto Life and Maclean's, has mixed feelings about reporting on high-end housing. "These stories go up and they're so out of reach for the average person," says Yu. "If anything, we're having a housing crisis and people can barely afford to have any home, let alone a $10 million home."
Cognitive dissonance aside, Yu believes that everyone in the city is real estate–obsessed. "If you're not in the market," she says, "then you're trying to get into it." Everyone she speaks to, whether interviewing for stories or simply conversations between family and friends—is keeping their eyes on the market. Even if a luxury home written about in Toronto Life or Maclean's is not something the average income household reader can afford, the stories open up a curiosity about luxury or eclectic houses, and the cities they're located in. "You get to peek into homes that you wouldn't otherwise."
The Obsession with Real Estate Window Shopping
Stories about eclectic living arrangements, such as Maclean's Habitat series, Toronto Life's Surreal Estate, or stories that feature different style homes and condos such as Globe's Home of the Week and Toronto Life's House of the Week series, are all regular hits that appear in both online and print. "They're not one-offs," says Alex Cyr, a freelance writer for the Globe, Maclean's, and Toronto Life. "These are series that continue to repeat themselves, which tells me there is an appetite for these stories."
Cyr says that, given the current climate, "Everyone can relate to real estate in some way." He notes the variety of real estate stories and series that aren't about luxury homes, which may appeal to the average income household reader. Whether it's someone who can afford a luxurious home, or someone who is simply looking to put a roof over their head; someone looking for a rental, or hoping to make an investment, or someone genuinely upset about the state of real estate in this country—there's a conversation to be had. "That's the part that makes it engaging journalism."
Toronto Life contributor Sheila Reid says there are three major functions of real estate stories: function, fantasy, and finance. She says real estate stories serve a functional value for people who can afford homes and participate in the real estate market, as well as provide escapism and entertainment value for those who can't. "That's why there are shows like Selling Sunset, which is huge. People like to look at homes they never get to live in," she says. As for the money, she says many stories in Canadian publications include people's salaries and their budget. "There is an appetite for people's personal lives," Reid says, "but also people's personal financial situations."
Changing Angles
D'Arcy McGovern, real estate editor at the Globe for over 20 years, says, "There is an insatiable appetite for content of all sorts." Almost every section at the Globe shares real estate and housing content. Their features section shares real estate stories about architecture, design, and renovations, but they combine that with informative content about the current market, the development industry, and rental markets to educate young readers. The Globe also has a Report on Business section and a commercial real estate section, sharing real estate stories on a national scale and detailing the movement within the industry. McGovern says, "We cover real estate and housing from numerous angles."
McGovern also handles a series in his section called Done Deals, 100-word shorts about recent sales in big markets, with the purpose of curating market intelligence for readers trying to get into the real estate market and learn about housing. Much of the Globe's real estate content is aimed at educating young minds. It launched a podcast called Stress Test in 2020, aimed at listeners between the ages of 20 and 40, to guide them through the world of finance and investments. "We're trying to approach the problem from multiple dimensions," says McGovern. "Housing and real estate is at the top of the political agenda these days." Podcasts like Stress Test allow a younger audience to move away from the fantasy of real estate and learn about its functional value, by teaching them how to navigate the real estate market and work towards it in a sustainable manner.
Over his 20 years at the Globe, McGovern has watched the market change. When he first started, the real estate section was all about single-family houses. "Everybody wants the house with the white picket fence and big backyard," he says. "That doesn't exist anymore." When he started in the real estate section, the market was approximately 70 percent new homes and 30 percent condominiums. Now it's almost all about condos.
The type of people interested in the market has also changed, McGovern says. In the 2010s the interest rate was lower, which resulted in a massive influx of investors. While he says that was a positive change—since that's where the rental supply comes from—there was a downside. "Housing was no longer, 'I need a roof over my head,'" says McGovern. "It was, 'How much can I make on this unit by flipping it in a year or two?'" He thinks this distorted the market significantly. "We're working back to a system where people who want housing, be it buying or renting, can do that in an affordable way."
In the meantime, many people continue to keep track of homes they will likely never attain—and the lives of the wealthy who own them. "There's still this fascination, which is grotesque almost," Yu says, "like, look what someone does with their money."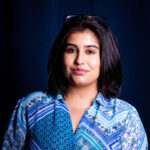 Prarthana is a second-year Master of Journalism student at TMU. She's an assistant reporter at the Investigative Journalism Bureau and a producer for Beyond the U podcast series at Toronto Met Radio. She additionally has work published in Maclean's, Broadview, and other publications. She is passionate about sharing socio-political stories about displaced and vulnerable communities on a global scale.